Doctor Who Spoilers – A Multiple Regeneration Episode? A Reveal, A Pause And Rumours For Next Week's The Doctor Falls These are just rumours. They could be pure mindless speculation. Odds are, in fact. But if true, they are SPOILERS of the highest order. And if they are totally fake, they are at least fun.
Because the word is that next week's Doctor Who, The Doctor Falls, the finale of Season Ten ahead of Christmas Day's special will feature not one regeneration, but three.
That Missy and The Master will face off against each other and try to kill each other. And that this results in The Master regenerating into Missy. And Missy regenerating into… someone else. And running off.
And as for The Doctor… we have been told that Peter Capaldi's final episode of Doctor Who will be the Christmas Special, currently filming. But on Saturday, in a non-linear narrative, we saw the Doctor's regeneration beginning. With the suggestion that they might actually end the series on a regeneration cliffhanger.
But the rumours say differently. That the Doctor has been holding back his regeneration since the injuries he received from exposure to vacuum in Oxygen.
That he is difficulty doing so in The World Enough And Time and next week's Fall Of The Doctor.
That for a second, the Doctor lets the next Doctor through, And you see his face, before the Doctor is able to bring it back and lock it down. Ahead of the final transformation on Christmas Day.
And that you will know that face. And it is the face of Kris Marshall. Off of My Family, Love Actually, the BT ads and Death In Paradise.
Marshall has been Bleeding Cool's expected favourite since Ladbrokes closed the books months ago after a series of five-figure bets were made in bookies up and down the UK, pretty much simultaneously. At 50:1, if it is indeed Marshall, Ladbrokes – and other bookies – will lose millions.
But for Doctor Who fans, at last a ginger…
Oh and yes. A cliffhanger appearance from The First Doctor, as portrayed by David Bradley as he did in the docudrama Adventures In Time And Space.
Which means, not only will the episode have two (possibly three) Masters. But three Doctors as well…
But yes, all rumours, for now. Doctor Who is on for over an hour next Saturday on BBC1 at 6.30pm, and at 9pm on BBC America. If it is true, the latter are never going to be able to avoid the spoilers from the former unless they cover their faces in white stockings and stand around tapping "pain" into a keyboard.
---
---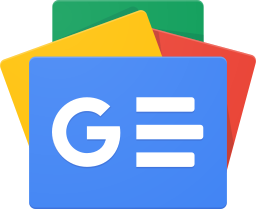 Stay up-to-date and support the site by following Bleeding Cool on Google News today!