Bleeding Cool ran a piece on this project some time ago. An epic based on the Indian story of Mahbharata, written by Grant Morrison and animated by used-to-be-Virgin-now-Liquid Comics and Perspective Entertainment.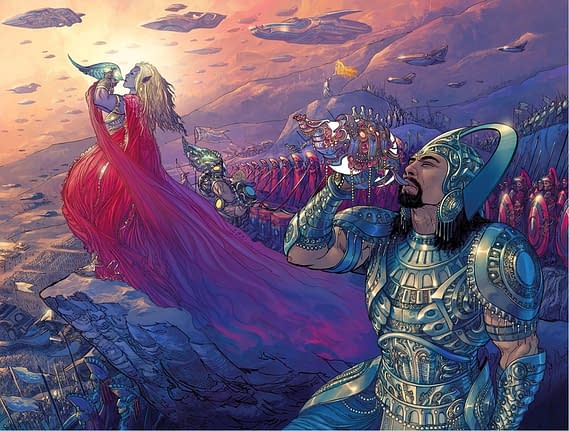 Well it seems that Dynamite has the rights to publish a behind-the-scenes volume, compiled of Grant Morrison's scripts for the series, with story bible, character notes and illustrations by Mukesh Singh making up the package. Scheduled in hardcover for 2010, it may fill the gap between now and the show's eventual transmission.
Some of those notes can be read here, so consider that a teaser for the Dynamite volume.
Enjoyed this article? Share it!