Posted in: Comics, Recent Updates | Tagged: billy dogma, Christa Cassano, Comics, dark horse comics, dean haspiel, entertainment, George Folz, Gregory Benton, idw, joe infurnari, oni press, Seth Kushner, the bunker, Vito Delsante
---
Hanging At Hang Dai Studios With Joe Infurnari, Dean Haspiel, And Seth Kushner
Walking into an active comics studio is always an experience in discovering the Kevin-Bacon like limited series of "degrees of separation" between the comics that are being produced right now. There are usually arcane connections that lead between books that no one's the wiser to unless they happen to stand in the room at the right time. Hang Dai Studios, one of several functioning studios in the Gowanus warehouse building under an always under construction railroad bridge in Brooklyn always generates that experience for me. How many people would think there are connections between Archie's Dark Circle line, Oni Press' The Bunker, a MoCCA Fest award winning book, and an upcoming biographical graphic novel about John Leguizamo? Throw Action Lab books and plenty of indie publications into the mix and you're beginning to sketch out the things that come out of Hang Dai. [Gregory Benton's desk]
I knew that since my last visit, The Bunker's Joe Infurnari had joined the studio, which is a large-windowed street-facing room on an upper floor, and it seems like the room is always being reconfigured to fit more desks of varying types and witnessing a degree of turnover as people move, take jobs that are too far to commute, or decide to work from home for awhile. On a Friday afternoon, with a building Christmas party looming at a cozy nearby bar, things were still getting done at quite a pace. Infurnari was drawing Issue #9 of The Bunker, Dean Haspiel was putting the finishing touches on a pin-up for The Hip Hop Family Tree Volume 3, and Vito Delsante of the recently Action Lab addition Stray (previously a successful Kickstarter) was tapping away. [Christa Cassano and Gregory Benton]
Later they were joined by Christa Cassano (contributor to the anthology Schmuck, frequent tabler at indie shows, and artist on the aforementioned Leguizamo book Ghetto Klown which she's adapting into a graphic novel for Abrams). Not to undermine his portrait as an incredibly hard-working man, but B+F's Gregory Benton (from Ad House Books, and a book that was the most massive thing on the market until Little Nemo: Dream Another Dream hit shops), took down his acoustic guitar from the wall and started strumming, precipitating a discussion of what cover songs were being requested and whether they were up to snuff for his attentions. The unseen but nevertheless atmospherically present member of the studio, and one of its founding members, was Seth Kushner, award-winning photographer and comics writer currently in the hospital fighting Leukemia, but a phone call later in the afternoon brought him even closer to his creative home.
I've known most of these folks since my first steps into comics journalism writing for Trip City (of which Dean Haspiel and Seth Kushner were co-founders), and then for The Beat before my Bleeding Cool role began, and I've witnessed the vicissitudes of their lives as freelancers, the woes and joys endemic to it, and also tracked some of the changes in their styles and projects over time. Having said that, visiting them at work always reveals a half dozen or so areas of activity that I wasn't aware of, part of the benefit of a studio visit to see what's actually on the desk for each. [Joe Infurnari at work]
Joe Infurnari, whose self-published sci-fi time-twisting story The Bunker with Joshua Hale Fialkov was picked up for a TV option even before the comic landed at Oni Press has been a very busy man, both drawing and coloring, and for the most part lettering the ongoing series. He's currently drawing the 9th issue, with #8 coming out this week. He kindly walked me through the steps and layers of his process on his swivel-armed large tablet and explained that Issue #9 is the "closer" to the second arc of the series, and will be the final installment in the second trade collection. The digital layers I was privy to included blue-lined roughs, then pencil roughs, then a more enhanced "ink" look, though traditional inking isn't involved.
[Infurnari adds detail]
Infurnari actually letters the comic in a very early phase, then hands in the layout version to Fialkov and his editor, presenting a version to them that's so developed that they can "basically read the comic" at first pass. Part of the motivation for doing so is personal. Putting the letters in early gives him a sense that "it's a comic now" and energizes him for the work ahead. Another reason he letters the comic early is to help him decide what the "first thing" he wants the reader to look at in a panel is, since he sees the comic as a "crude animation" in his "head" and it helps him "parse out information for the flow of the story".
As to why Infurnari composes digitally, he's an early proponent of webcomics, but nevertheless has produced several graphic novels on "paper" previously. After his last project on paper, Marathon from First Second, he realized he needed a more practical mode of working quickly on schedule and finds that digital composition allows for limitless erasure of lines and changes that simply trump a paper method. To demonstrate, he zoomed into a very detailed panel on his tablet and added a feature that would be tiny to the human eye, some graffitti, zoomed out again to show it's location, then zoomed in again and removed it. For those familiar with Infurnari's many-lined, sketchy style, replete with emotive linework, this makes perfect sense. He's a man who lays down many more lines than a majority of comic artists, and yet is very specific in doing so. Thankfully, digital tools have helped him streamline his process while providing a powerful effect on the page. Many members of the studio were currently working on pin-ups for the collected edition of the Image series Nightworld, written by Adam McGovern and drawn by Paolo Leandri. The haunting horror elements of this Italian film-inspired series has their imaginations fired. Infurnari's contribution (above right, next to his cover for the second trade of The Bunker) is particularly infernal. It was a treat to see him take on occult themes, even if it was juxtaposed with his creepily cheery figurines. Dean Haspiel's pinup, (seen in detail above) is equally wicked, with looming figures and plenty of haunting mythological feel. His colors also spoke well to the Nightworld tradition of Italian horror excess that does the comic proud.
[Infurnari and Dean Haspiel]
Haspiel had completed that work, but was delving into the detail needed on another pin-up, one for Ed Piskor's Hip Hop Family Tree Vol. 3, which connected to his own history with hip-hop. His piece, entitled Mantronix, pays homage to a musician who helped form "electro-funk" in the 80s and introduced him to "early electronica". In typical Haspiel speak, he explained that the music, which he played for me, "sounds like robots fucking to me". I can't say I quite heard that element, but I could certainly see where he was coming from. You can see the finished version here and learn more about the project. Haspiel was also working on a pin-up for The Bigger Bang from IDW, by DJ Kirkbride and Vassilis Gogtzilas which played well to his flair for cosmic space and heroic themes. Haspiel's roster of current projects is extensive and he walked me through a few others, including a short for Garbage Pail Kids from IDW, collaborating with friend and studio member, writer Swifty Lang. Created for the February issue, entitled, "Love Stinks", it was, as you might expect, plenty gross, but also rendered classic by Haspiel's clear linework. I also saw some covers for his upcoming return of The Fox series, Fox Hunt, from Archie/Dark Circle, wherein his silver age reborn character, a reluctant hero, is going to face down some serious carnage brought on by a closing line of supervillains out to wreak revenge on him. He may have to learn to accept a little help from his friends, from the look of it. There were plenty of flying body parts, for one. Haspiel also has a backup Billy Dogma story in the upcoming second issue of Grindhouse, friend Alex de Campi's comic from Dark Horse, and if the Fox Hunt covers were spicy, these images were even spicier. Following the release of Billy Dogma graphic novel Fear, My Dear, from Z2 comics, Billy Dogma is on Haspiel's mind, and he'll be pursuing some possible new avenues with his longrunning proponent of "aggro-moxie", he said. Seth Kushner joined us by phone to talk about his many comics projects, undaunted in spirit from his hospital room. His productivity during his months of treatment has been a model for any creator, but is hitting quite a stride right now. Aside from the released-for-free photocomix series, Costumed Characters, which began last week on the Hang Dai Studio Editions website, which will continue on a weekly basis, he informed me, he's also been hard at work on two creator-owned series that he and his collaborators hope to find a home for and have had some significant publisher interest of late.
The first is his series with artist George Folz entitled The Roman Nose. Folz has been posting process artwork upon occasion and generating discussion about this series that's a homage to Rome and Kushner's love for the city. The story has "sci-fi elements" and features a "futurist freedom fighter", Kushner told me. He and Folz are aiming to make the comic "funny", "chic", and including plenty of danger to keep up the pace. They hope to produce a tale that "has a lot of story" to it, with plenty of detail, which is something Kushner admires in the works of Scott Snyder, where you "don't just read it in five minutes". Folz is already well underway on their second issue of the series, drawing, lettering, and coloring. Kushner praised Folz' "amazing art" and "enthusiasm" on the project, and spoke about his "clear line" style where there are virtually "no extra lines". The duo are planning The Roman Nose as a five issue series, which Kushner has already fully plotted. Kushner's other projects are currently under wraps, but rather full pitches including artwork are raising interest among publishers.
There were many other conversations about comics and other areas of pop culture at Hang Dai on a Friday afternoon, but I was grateful to get caught up on all the various projects constantly pulsing through the place as the creators there move onto new things and experiment with new techniques. This is where comics come from, folks, and I have little doubt that if every comics reader got a chance to visit an active studio, it would increase their appreciation of an already beloved medium immensely and also for the people who make them. The building Christmas gathering later that evening only increased the sense of just how many comics are made in Gowanus, and the seething talent contained in just a few walls in Brooklyn.
---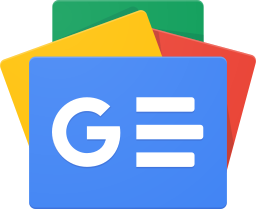 Stay up-to-date and support the site by following Bleeding Cool on Google News today!