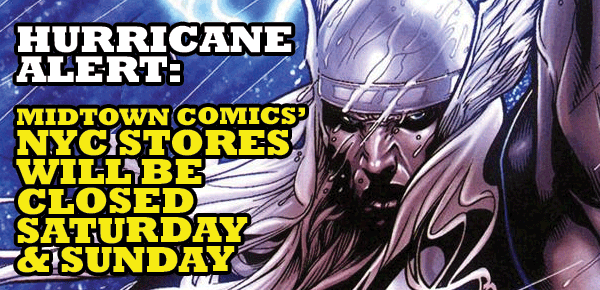 Midtown Comics has sent out an alert that, due to the arrival of Hurrican Irene along the East Coast, that it will be closing its New York stores from Saturday afternoon through the rest of the weekend.
Expect a number of businesses to follow very similar patterns of behaviour. With New York closing public transport from noon Saturday, it makes sense from all angles.
Stay safe out there folks. And while you're at it, watch out for Hurrican Marko…
Enjoyed this article? Share it!