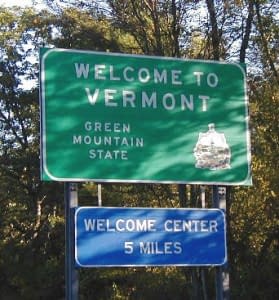 Earlier this week on Cup O' Joe, Joe Quesada asked Mark Waid to retell a story he's told many times before, about being flown up to Vermont for the first time by a couple of fans on the pretext of signing at a comics store, only to find the store didn't exist and he was suddenly in a geekier version of Stephen King's Misery.
It's a good story, it's a funny story, I recommend you read it.
But it enraged one current comic industry employee. Who wrote to me telling me how different Mark's account was to what actually happened.  How he was the 19 year old store manager of a Vermont store that most assuredly did exist. How he arranged to fly Mark up after an interview. But how Mark was put up in a top quality hotel, taken to a five star restaurant, signed comics at the store by the mill that Mark mentions and was driven back to the airport where no "dressing down" occurred. He asked how could Mark say these things, and that this ex-store manager was now being criticised by his peers.
It did seem like a Bizarro World incident. But for one detail. The ex-store manager was talking about a Vermont signing fourteen years ago. And Waid's non-existent Vermont store trip happened closer to ten years ago.
And while it's always possible that a couple of details from the first signing were passed onto the second signing in the retelling, at least this gives me the chance to assure the ex-comics store manager's colleagues that yes, his comic store in Vermont did exist. And Mark Waid signed there. Even if Mark has forgotten.
Honest.
Enjoyed this article? Share it!