I've Just Read Phoebe Waller-Bridge's Pilot Script For Killing Eve – Fleabag, Tailor, Soldier, Spy?

"Does anyone in the department speak heroin Polish?"
Villanelle is a psychopath. Which means she has trouble connecting with people on an emotional level, she is detached from others, regards people in an anthropomorphic fashion, copying rather than understanding. So she gets away with murder – and knocking over small children's 's ice cream tubs.
This is Killing Eve, the first episode of a new series for BBC America and the first from its writer and star Phoebe Waller-Bridge after BBC and Amazon Prime's Fleabag went ballistic and topped all the reviewers charts last year. Killing Eve is her prize.
Because there's budget here. Unlike Fleabag and its precursor, Crashing, the locales are international, the script demands money be thrown at the screen and it's everything that you might suspect would destroy someone like Bridge's mix of filth, pathos and small human moments. Watching this show in my mind's eye as I read this, that shouldn't be the case.
But we start with Villanelle in Berlin. We soon flip to Eve in London, married MI5 spy – okay, not a spy but she should have been, she's an MI5 manager, with a penchant for croissants, who admires the skill of an assassin. So she's a little sociopathic too. Before long we'll be on to Paris and then Palermo as the production clocks up the air miles. There are hotels, there is opera, there is sex, there are police chases on the streets of Italy.
Also, I have to say, it's a beautiful script to read. The description of Villanelle, her world, her way of being, deserve to be read, more so than most scripts I come across. I hope they'll look as good as the words Phoebe uses to describe them. A shame they'll never be seen, but an inspiration to the actors, directors, designers and cinematographers, who will be drawn to live up to her words as I was when reading.
So Eve, while battling for croissants, puts her head above the parapet, follows a hunch, goes out of her way and identifies Villanelle as an assassin. Something Villanelle is not too happy about. In the first episode they never meet. But the title suggests they will, and soon.
Killing Eve is one of those classic "meets" pitches. This is a thriller, playing catch across Europe with nasty people doing nasty things. Locks being picked, codes being cracked, door frames being climbed, guards being evaded, everyone trying to stay one step ahead of the other, it's utterly cool and you've seen it many times before. What sets it apart is the dialogue, the banter, the small moments and the relationship between the characters that brings it down to people being utterly outclassed by a god, but doing their very best to man up. Because they are MI5 and they have to cover everything – even though there's a mole keeping everyone off target.
And yes, it's filthy.
So though it will be pitched as something like Fleabag, Tailor, Soldier Spy, it's actually closer to something like the amazing cop show No Offence meets conspiracy thriller Utopia which is probably much more fun.
And you never knew so much of a story could revolve around the correct English translation of Polish slang for a flat chest.
Killing Eve will be made for BBC America, to screen later this year.
---
---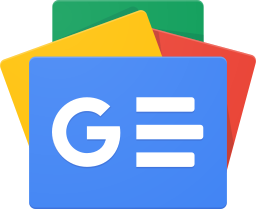 Stay up-to-date and support the site by following Bleeding Cool on Google News today!