Jacen Burrows On Alan Moore's Neonomicon – Avatar Interview Of The Week Bleeding Cool talks to Jacen Burrows, artist on Alan Moore's upcoming Neonomicon.
BC: Give us a quick summary of the book for brand newcomers – how would you describe Neonomicon to an intimate partner?

JB: Way back in 1994 Alan Moore wrote a short prose story for The Starry Wisdom: A Tribute to H. P. Lovecraft. In 2003 Antony Johnston and myself adapted the Courtyard for Avatar with Moore standing in as acting editor on the project. Now here we are in 2010 and we are finally getting ready to release Neonomicon the sequel scripted by Alan Moore himself. The story centers on an FBI team investigating a spree of grisly crimes that started at the end of the Courtyard. The story features a brilliant deconstruction and modernization of the H.P. Lovecraft world as only Alan Moore could do it. And believe me, Lovecraft channeled through Alan Moore is a dark, disturbing, mind warping thing. Those unfamiliar with Lovecraft or the Courtyard should still find it an intensely affecting work of horror.

BC: Now you're probably best known to our readers through for your work on Crossed. How does drawing from Alan Moore scripts differ from, say, Garth Ennis? What do each demand from you that's different?

JB: Garth's scripts read as fairly traditional comic scripts. He'll describe the acting, actions and elements of a panel that must be there and generally leaves the layouts and angles up to you except in instances where camera direction is being specifically dictated for effect. Alan's scripts take a totally different approach where each panel is being described as a finished picture. Elements are described by the location on the picture plane and even small details are described by their placement in the composition. Moore's method of controlling the picture plane allows him to work in additional layers of subtext or to control the story flow from panel to panel in ways other writers don't. You get a sense that every element is part of a greater design. But he also says in the script that he is just bombarding with details that you can choose to keep or toss as fits the story.

BC: Well, Alan's famous for long involved script descriptions that at the end say "but if you have a better way, do that instead". What changes, if any, did you make while working on the book?

JB: I haven't made any that I can think of off hand. I pride myself on trying to get as close as I can to the writer's vision. It's kind of a game for me. I think I must have a little OCD buried in the back of my mind somewhere that this kind of thing triggers. I do tons of thumbnails in an effort to find the angles I can use to get as close as I can to the script. It's a whole different way of working but I'm enjoying the challenge and ultimately I think every writer likes to know that what they put on the script is going to end up on the page.

BC: Well are there any specific panels you feel exceptionally proud of when looking back at them? Ones you just wish had extra arrows saying "Look at this one!"

JB: Oh, I feel that way with every issue I do. Each issue has its money shots. And I generally take my time with those to make them special. There are some pages at the end of issue 1 that I think are very affective in a disturbing way. You'll see. And issue 2 is turning out to be the best looking issue I've drawn of anything.

BC: It may look pretty but Alan's talked about Neonomicon emanating from a very bad mood he was in at the time. Just how unremitting is the book – and did it affect you emotionally drawing it?

JB: The book goes into some really dark places, certainly, but I found myself more captivated than unsettled. I kept wanting to know where it was all going and to see how the darker elements would play into the thing as a whole. I had faith in Alan Moore to make it all pay off and it really does. The ending is a mind blower! And as an artist there is an oddly perverse fun side of drawing the grotesque and disturbing. Channeling my inner Charles Burns or Jim Woodring, I suppose.

BC: You may have faith but do you fear the Alan Moore curse – so many of his past collaborators have seen their entire careers overshadowed by one momentary work with the man. Will you be able to cope with being Jacen 'Neonomicon' Burrows forever?

JB: That's not that bad of a problem to have! I'd be happy to be known for even one great work but hopefully I'll have a long career full of interesting gems. Sometimes I am kind of amazed by how little work some of my favorite creators have produced over 10-20 years. I'm pretty happy with my ever growing library of graphic novels and I expect to have many more as long as people keeping buying them.

BC: So what do you expect most fans of the book will ask you to sketch?

JB: Ha, saying that would end up being a big spoiler unfortunately, but C'thulhu is always a sketch favorite. I've already been asked to do some Crossed Deep Ones or C'thulhu Jimmy the rabbit at cons. You never know what the Avatar fan base is going to ask for. They're a creative bunch.
There you go folks, take the challenge up for San Diego…
---
---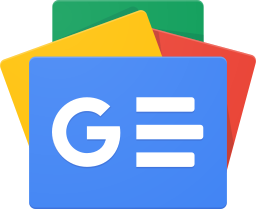 Stay up-to-date and support the site by following Bleeding Cool on Google News today!