Mark Millar, Nemesis And The School Bus
Mark Millar is well known for organising events that raise money for charitable causes. He has auctioned off the names of characters in his comic books, and Marvel are currently publishing his Kapow-created issue of Superior, according to the Guinness Book Of World Records, the fastest comic book ever produced, and to be published by Marvel with all proceeds going to good causes. He has helped raise a lot of money over a long period of time
But there was only niggly gap. That seemed to get wider.
When promoting the comic books Nemesis and Superior, Mark Millar promoted a charity skydive being attempted by his brother and teacher, Dr Bobby Millar, to be carried out while dressed as the Nemesis character, to help raise money for a school bus for Rutherglen High School in South Lanarkshire, specialising in teaching children with learning difficulties. Along with auctioning off names of characters in the comics, Mark said he'd make up any difference personally to fund the purchase of a bus.
"Whatever gets raised here plus a private donation from me should get that mini-bus and a few other things my brother is after for the kids he attends. Please tweet and post around the net as I want to raise as much as possible here."
I wrote about it on Bleeding Cool and made a small donation myself. Well, here's that bus. There's a Kwik Fit logo on it rather than a Millarworld one (unless of course it's hiding behind the crowd of people). Local press reported that the money for this bus had been raised by a local branch of the garage, Kwik Fit without mention of Millar. The bus has now been presented to the school, to the gratitude of his brother.
So what happened?
I made enquiries to Mark earlier in the year, and though I received no response, the day after I asked, Millar posted on his boards a (now deleted) letter from Rutherglen High School thanking Mark for his fundraising activities and acknowledging the fundraising jump – albeit it without the costume for safety reasons – as well as the work of Kwik Fit, to raise money for the school bus. However it did not address the issue of the gap in funds that Millar promised to make up, and neither Mark nor his representatives were willing to comment on that.
Also the day after I made further enquiries, he spoke about the fundraising to Rupert Murdoch's The Sun newspaper, sister paper to the now deceased News Of The World, about it all. But again, the gap was not addressed.
I've encountered a number of conspiracy theories, about how Mark Millar made promises that he didn't live up to, how he lied about making such a donation, how he backtracked on his word, and how he is just using the charity to promote his work without actually giving over any of his own money. And on the face of it there was an issue of transparency at least. But it was a narrative I was uneasy to pursue without getting Millar's version of the story. I was also told this story was going to break from some big time media and I would look foolish for not running this story.
Even though, as I found it, it just wasn't true.
Talking to the headteacher, Ms Jan Allen, I found a very different explanation. That Mark did plan to make up the difference between the money raised by the auctions and the cost of the bus, but that the school actually turned him down. They had been selected by a national company as being their Charity Of The Year and as a result, combined with the money raised by Mark's readers, had fulfilled the school's budgeted fundraising for the year. Jan told me "We know Mark has become involved with two other charities and we thanked him for his efforts, suggesting he uses the funds to help them as we were no longer needing the cash this year."
Rutherglen High also offered to add the Millarworld logo to the bus, but Mark turned this down, as the moneys had been donated by his readers rather than himself. Since then he has opened the school library and continues to work with them, as well as other charities.
I still believe Mark needs to be more transparent about such events, especially when dealing with promotions and charities, but the man is using his new found fame for good – whatever the conspiracies.
Now here's a Bryan Hitch cover to Kick Ass. ---
---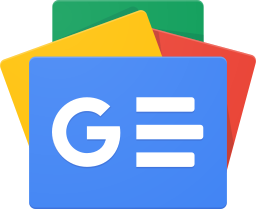 Stay up-to-date and support the site by following Bleeding Cool on Google News today!