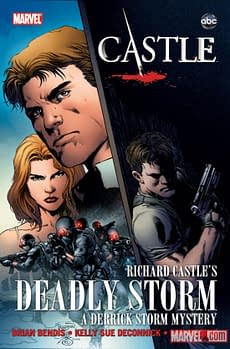 At the Television Critics Association Summer Press Tour this weekend, ABC President Paul Lee told reporters, talking about TV series Castle, that
Andrew Marlow is really hitting his stride. And that was an underrated show that really found its momentum. And there's one episode, and I'm probably giving away a secret and I shouldn't because Andrew is going to kill me, with a Marvel superhero character.
Marvel is already publishing Castle tie-in comic books by Brian Michael Bendis, Kelly Sue deConnick and Lan Medina.
Is it going to be Nathan Fillion finally dressed up as Ant Man?
Brendon's update: We're investigating this. Hopefully more soon.
Enjoyed this article? Share it!