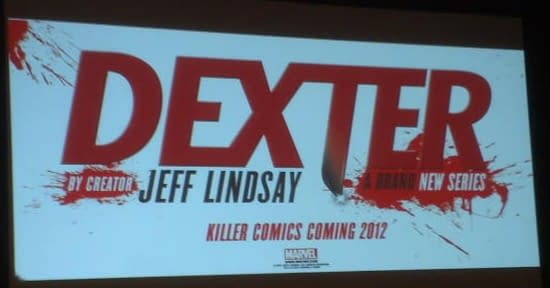 Announced at last year's New York Comic Con, Marvel is publishing comic books by Dexter creator Jeff Lindsay, set in the continuity of his series of Dexter novels.
They were a long time coming, but had been finally solicited to come out this October. But there had been no art previews showing artist Dalibor Talajic's work on the series. Could this have been over likeness rights with actors on the TV show? Would the comics even resemble them at all, since they were based on the books? Were there licensor issues?
Either way, the first issue has now been delayed from October to January…
Enjoyed this article? Share it!