Matt Brady is best known as one of the co-founders of Newsarama. But he's done a few other things in comics too. He co-wrote The Con Job with Jimmy Palmiotti, wrote a few short stories for DC Comics and Dynamite, and a bit of PR work for Chas Comics, Marvel and the like. But we haven't him around for a few years.
Well, now he is back. And somehow Bleeding Cool has the scoop. It doesn't feel right, does it?
Anyway, as belies his science background, Brady will be contributing essays about science for Ahoy Comics' series The Wrong Earth comics. His first essay, about the multiverse, will appear in issue 3. He tells us:
"I'm writing about science in The Wrong Earth because it gives me an opportunity to talk about science, wrapped in a pop culture skin. Since coming to education, I use a lot of pop culture references in lessons and labs and it engages my students like nothing else. Once they're hooked by the pop culture, the science shows up, and they swallow it down. It's the same here – you'll be reading a comic story about a mulitversal mixup, and then – get a chance to read about the real science of multiverses. Along with being entertained by Tom and Jamal's story – you may just come away having learned something!"
The Wrong Earth #3 will be out in November.
The Wrong Earth #3 of 6
Writer: Tom Peyer
Artist: Jamal Igle
Cover Artist: Jamal Igle
Retail Price: $3.99
On sale date: November 7, 2018

The grim vigilante Dragonfly violently crosses a line, shocking the upright citizens of Earth-Alpha. Meanwhile, the campy Dragonflyman succumbs to the pressures of confinement on gritty Earth-Omega. PLUS! Stinger investigates the supernatural mystery of the Specter of the Sidekick Museum. And the usual AHOY surprise illustrated text stories!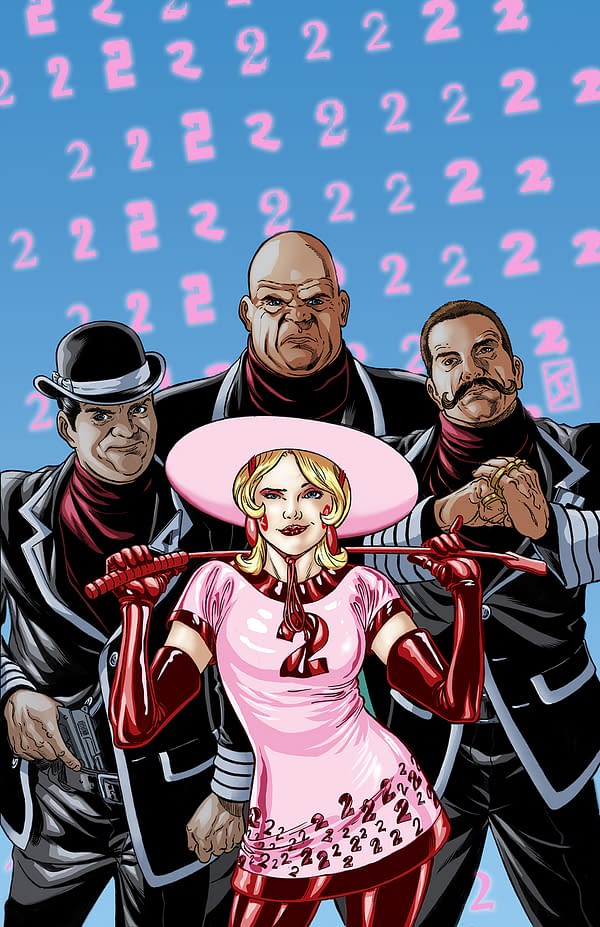 Enjoyed this article? Share it!