More On The Guardian Newspapers Literary Comics, Debuting Today (UPDATE: AM Homes And Frazer Irving's 'Do You Hear What I Hear' Now Live)
Later today, the Guardian newspaper will début its first of a series of comic books commissioned from literary authors and comic book artists, alongside the British Library's upcoming Comics Unmasked exhibition. They will all appear in tomorrow's Guardian newspaper in the Weekend glossy magazine section.
For those of you who don't live in the UK, on Sunday you will be able to order the paper in question in print, using this website.
UPDATE: AM Homes and Frazer Irving's 'Do You Hear What I Hear" is now live.
We gave you a preview of three yesterday, here's a preview of the final three.
Michel Faber and Roger Langridge Audrey Niffenegger and Eddie Campbell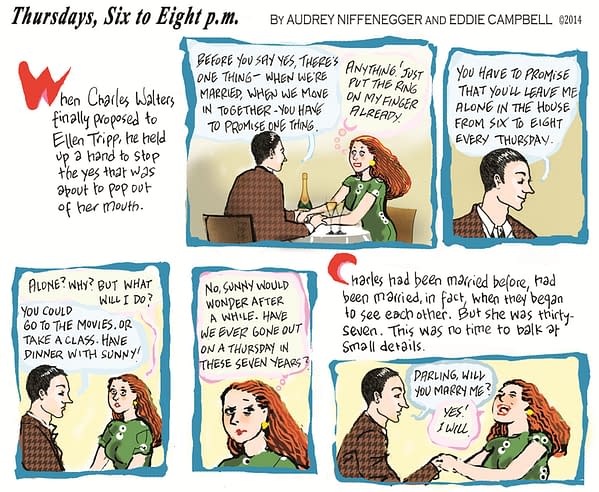 And Dave Eggers with… himself.