Posted in: Comics, Recent Updates, Review | Tagged:
---
Numbercrunching: Wonder Woman #600 – One More Diana There's such a fuss about the new look Wonder Woman. Well issue 600, doing the old Marvel regathering of issues tricl, has a lot more from that from all soprts of familiar Wondernames…
Cost: $4.99
Story pages: 35
Pin up pages: 9
Preview pages: 5
Stories: 5
Cost per story page: 14.3 cents
Cost per story: $1
What's the gen? Lots of stories about Wonder Woman, and what she means to others, all sprinkled with fairy metatext, and another of of those JMS stories that the next three years will be based upon.
That's the one where Wonder Woman is all covered up now? That's the one. Although artist Don Kramer does manage to give us a well framed gratuitous butt shot to make up for it. Shiny. Yes.
So what messages can we take away from the stories? Well Gail Simone and George Perez bring us a big ol' superheroine teamup that crashes into a thoughtful recognition of a changing of era, Amanda Conner has the real highlight, with Wonder Woman teaching Power Girl about cats with a great pull-back-and-reveal after beating up Egg Fu, Louise Simonson and Eduardo Pansica give us a dive-and-conquer job with Superman and Wonder Woman, Geoff Johns and Scott Kolins push her down the rabbit hole where she pops up wearing some nineties style clothing with JMS and Don Kramer missing a whole load of information and being presented with a very different worls – and the challenges to come for One More Diana Odyssey and meets an Oracle.
Hang on, isn't Neal Adams doing Batman: Odyssey right now as well? He is.
Any more Odysseys going around? Don't know. Probably.
So what do you get? Well if you are a Wonder Woman fan, you get a lot of Wondie for your buc including a Lynda Carter intro. Even if, like some of you have been posting, you'll want to rip the JMS bits up at the end into tiny shrivelled pieces because DC had the temerity to change a character's costume.
And origin. Well yes
And supporting cast. Oh okay…
Are five year old girls going to want to dress up in a leather jacket? They'll dress up as anything we tell them to. Just be grateful the new costume wasn't made of barb wire.
Is this a lot of sound and fury signifying nothing? It signifies considerable press coverage. Hits are way up on Bleeding Cool today and that's down to two Wonder Woman articles. And it will bring attention and focus to a character that many seem to have taken for granted. And it will explore Wonder Woman's roots, with a different visual take and all that comes with this. And yes, everything may go back to normal. Probably just in time for the movie.
They're still going to make that. They'd be mad not to.

So how many years to we probably have to wait? 3
---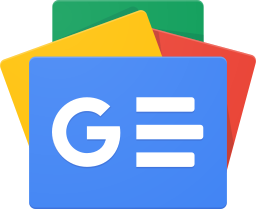 Stay up-to-date and support the site by following Bleeding Cool on Google News today!