Posted in: Comics, Recent Updates | Tagged: phoenix jones, real life superhero, rlsh, seattle, Washington
---
Phoenix Jones Is Recruiting – But Clark Kent Or Peter Parker Need Not Apply
Phoenix Jones is the most famous proponent of the Real Life Superhero movement, due to the fact that he actually beats up bad guys on the streets of Seattle. And gets shot, stabbed and arrested in the process.
And now he wants to know if you'd like to do the same.
[youtube]http://www.youtube.com/watch?v=PeCjm6d8M5A[/youtube]
WANT TO BE A PART OF THE RAIN CITY SUPERHERO MOVEMENT !!! HERE IS HOW

requirements:

YOU MUST BE AT LEAST 18 YEARS OF AGE

steady form of income

a form or Washington state issued id
an out of state driver license must be accompanied with proof of residence in Washington state and must be switch over by the end of your "rookie" phase

no felony crimes or violent crimes (if you have a crime pending you will not be excepted till the case is closed or resolved)

military, police, or provable martial arts experience( i will test you on this be accurate with your training level)

first aid, CPR cards are required ( we have a person that provides this at a discount and follows strict confidentiality agreements.

you must have a bulletproof vest level 2A or better (this will be provided for your first couple of patrols. you must own one within a month of being excepted.
( we have a company that provides these at a extreme discount)

you must not be a journalist or a person going to school for journalism.
Sory Peter Parker and Clark Kent, you're shit out of luck.
YOU MUST BE WILLING TO SUBMIT A FORM FOR BACKGROUND CHECK AS WELL AS SIGN A CONFIDENTIALITY AGREEMENT.

(IF YOU ARE MISSING A BULLETPROOF VEST,CPR CARD,FIRST AID CARD,AND HAVE TO SWITCH YOUR ID OVER THE START UP COST SHOULD BE 135.50. YOU WILL BE GIVEN DIRECT INFORMATION ON HOW TO ACQUIRE AND CONTACT THESE COMPANIES NO MONEY WILL BE PASSED THROUGH THE TEAM.)
---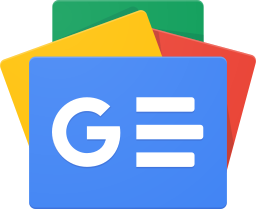 Stay up-to-date and support the site by following Bleeding Cool on Google News today!