Marvel Now Dominates Advance Reorders And Relegates DC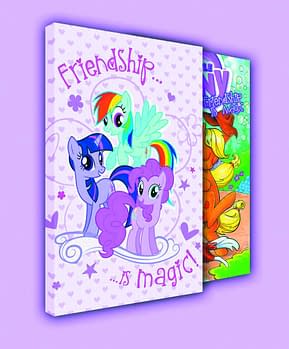 Another look at the week's advance reorders, the front line of the retail war on comics, with retailers desperately trying to up their orders on certain products before they come out as the public suddenly decide that, actually, they want this comic after all. The chart overrepresents second prints and variants, as this can be the only way these products can be ordered.
Marvel Now continues to dominate the advance reorder charts, the only DC comic in the top twenty-five is a variant, with the Avengers and X-Men comics dominating. Indestructible Hulk continues to perform above expectation, and the launches of Young Avengers, Savage Wolverine and Deadpool Killustrated are doing very well indeed.
But in the midst of all this, is the Star Wars launch… as we now know, one of the last Dark Horse Star Wars project. Expect this to get even more attention as a result.
TOP 25 ADVANCE REORDER COMICS/GRAPHIC NOVELS/TPs (RETAIL)
| | | | |
| --- | --- | --- | --- |
| | Description | SRP | Supplier |
| | MY LITTLE PONY FRIENDSHIP IS MAGIC #1 BOX SET 3RD PTG | $24.99 | IDW |
| | AVENGERS #3 NOW | $3.99 | MAR |
| | NEW AVENGERS #2 NOW | $3.99 | MAR |
| | ALL NEW X-MEN #6 NOW2 | $3.99 | MAR |
| | SAVAGE WOLVERINE #1 NOW | $3.99 | MAR |
| | AVENGERS #4 NOW2 | $3.99 | MAR |
| | MY LITTLE PONY FRIENDSHIP IS MAGIC #1 3RD PTG (PP #1053) | $3.99 | IDW |
| | INDESTRUCTIBLE HULK #3 NOW | $3.99 | MAR |
| | ALL NEW X-MEN #2 2ND PTG IMMONEN VAR NOW (PP #1053) | $3.99 | MAR |
| | YOUNG AVENGERS #1 NOW | $2.99 | MAR |
| | DEADPOOL KILLUSTRATED #1 (OF 4) | $2.99 | MAR |
| | ALL NEW X-MEN #6 50TH ANNIVERSARY VAR NOW2 | $3.99 | MAR |
| | UNCANNY AVENGERS #3 NOW | $3.99 | MAR |
| | STAR WARS #1 (C: 1-0-0) | $2.99 | DAR |
| | THOR GOD OF THUNDER #2 2ND PTG RIBIC VAR NOW (PP #1053) | $3.99 | MAR |
| | THOR GOD OF THUNDER #1 2ND PTG RIBIC VAR NOW (PP #1053) | $3.99 | MAR |
| | HAWKEYE #4 2ND PTG AJA VAR (PP #1053) | $2.99 | MAR |
| | AVENGERS #3 50TH AVNNIVERSARY VAR NOW | $3.99 | MAR |
| | CAPTAIN AMERICA #1 2ND PTG JRJR VAR NOW (PP #1053) | $3.99 | MAR |
| | AVENGERS VS THANOS TP | $34.99 | MAR |
| | CAPTAIN AMERICA #3 NOW | $3.99 | MAR |
| | YOUNG AVENGERS #1 YOUNG VAR NOW | $2.99 | MAR |
| | MASSIVE TP VOL 01 BLACK PACIFIC (C: 0-1-2) | $19.99 | DAR |
| | DEADPOOL #4 NOW | $2.99 | MAR |
| | JUSTICE LEAGUE #16 WE CAN BE HEROES BLANK VAR ED | $3.99 | DC |

TOP 25 REORDER COMICS/GRAPHIC NOVELS/TPs (RETAIL)
| | | | |
| --- | --- | --- | --- |
| | Description | SRP | Supplie |
| | WALKING DEAD COMPENDIUM TP VOL 01 (MR) | $59.99 | IMA |
| | AVENGERS VS X-MEN CHEUNG HC AVX | $75.00 | MAR |
| | THOR BY WALTER SIMONSON OMNIBUS HC | $125.00 | MAR |
| | WALKING DEAD COMPENDIUM TP VOL 02 (MR) | $59.99 | IMA |
| | WALKING DEAD TP VOL 01 DAYS GONE BYE | $9.99 | IMA |
| | WALKING DEAD TP VOL 02 MILES BEHIND US (NEW PTG) | $14.99 | IMA |
| | INCREDIBLE HULK OMNIBUS HC ROSS VAR VOL 01 | $99.99 | MAR |
| | WALKING DEAD TP VOL 17 SOMETHING TO FEAR (MR) | $14.99 | IMA |
| | WALKING DEAD TP VOL 03 SAFETY BEHIND BARS | $14.99 | IMA |
| | CHRIS WARE BUILDING STORIES HC | $50.00 | RAN |
| | DETECTIVE COMICS #15 (DOTF) | $3.99 | DC |
| | WOLVERINE OLD MAN LOGAN TP | $29.99 | MAR |
| | WALKING DEAD TP VOL 04 HEARTS DESIRE | $14.99 | IMA |
| | ELEPHANTMEN TP VOL 05 DEVILISH FUNCTIONS (MR) | $24.99 | IMA |
| | WALKING DEAD HC VOL 01 (MR) | $34.99 | IMA |
| | BATMAN HC VOL 01 THE COURT OF OWLS (N52) | $24.99 | DC |
| | WALKING DEAD TP VOL 05 BEST DEFENSE (NEW PTG) | $14.99 | IMA |
| | JEREMIAH OMNIBUS HC VOL 02 (C | $24.99 | DAR |
| | SAGA TP VOL 01 | $9.99 | IMA |
| | WALKING DEAD TP VOL 06 SORROWFUL LIFE (NEW PTG) | $14.99 | IMA |
| | WALKING DEAD TP VOL 08 MADE TO SUFFER (MR) | $14.99 | IMA |
| | ADVENTURE TIME TP VOL 01 | $14.99 | BOO |
| | WALKING DEAD HC VOL 08 (MR) | $34.99 | IMA |
| | BLANKETS GN | $29.95 | TOP |
| | THUNDERBOLTS #1 NOW | $2.99 | MAR |