Review: James Kochalka's SuperF*ckers by Greg Baldino The superhero is the dominant cultural myth of the 20th century, and with each passing decade there comes a work to re-imagine and contextualize the ethics and philosophy of the post-human condition.
In the eighties, we had Moore and Gibbons' Watchmen and Mills and O'Neill's ,Marshall Law. The decade that followed brought us Grant Morrison's lost classic Flex Mentallo: Man of Muscle Mystery. Now James Kochalka brings us the next examination of the autocratic ubermensch, Superf*ckers.
"Where is the lightning to lick you with its tongue? Where is the madness with which you should be cleansed? Behold, I show you the Superman. He is this lightning, he is this madness."
-Friedrich Nietzsche, philosopher

"Nobody controls Jack Krak! Jack Krak is the motherfucker!"
-Jack Krak, motherfucker It's the latest adult comic from James Kochalka, best known these days for his American Elf diary strips and his kids series Johnny Boo. Kochalka's comics have often walked the taught rope between extremeties: His characters spout philosophical musings in one panel and urinate into a lake in the next one, all the while maintaining a delicate humanity.
The Superf*ckers are a superhero team, or at least look like it. They've got costumes, powers, and codenames, and all live in the same headquarters; but you could hardly call them a team. You can barely count them as heroes, unless you consider protecting their sodas from Dimension X heroic.
(Though they are most definitely "super," it says so in their name.)
The breakout character in the series is the irrepressible Jack Krak, a foul mouthed egotist with a bloated sense of self-importance and vaguely defined lightning powers. It's hard to think of him as a Wolverine-style "loose cannon" in this ensemble; that would imply that the rest of them are somehow stable and secured. Although really, it's a hard search to find any so-called "heroes" acting out of any real sense of public good in most comic books these days; Superf*ckers has that rare honesty to drop the masquerade. There's no villains to be found in these pages; the characters are quite literally their own worst enemies. When they're not getting high off of the slimy droppings of the purple blob-thing called Grotus or playing video games based on themselves they…
Actually they don't do much more than that.
Like any mainstream caped crusade, there are fights, costume changes, implausible resurrections, and at least one world-shattering crisis that changes everything and leaves things mostly the same. (Mostly.) There's a moment in time trapped in a bottle, a tear in the fabric of reality, and at least one robot.
These are characters who use their great powers to completely blow off responsibility: they bicker with their roommates, make sexual jokes at one another's expense, and generally make the current trend
of "bad boy vigilantes" look like Christian Youth mentors. Hell, there's an entire subplot revolving around a character trying to have sex with a piece of pottery. Post-modern deconstruction has nothing
on this.
Yet despite the Superf*ckers characters' horribleness, Superf*ckers the comic is immensely enjoyable. The kids may not be all right, but they seem to be enjoying themselves. More smiles get cracked on a
single page than on decades worth of Superman covers. (Seriously, what's up with the big S always scowling and punching through walls like an alcoholic dad in a ramshackle trailer?) Kochalka's soft lines
and bright colors pop off the page like the sugar rush from eating too much Fruity Pebbles. No lessons are learned, nothing poignant is underscored, and yet that is perhaps the very poignant lesson to be learned from Superf*ckers.
That, and Jesus loves you.
Superf*ckers is published by Top Shelf Productions. Greg Baldino has the power to live and write in Chicago. His writing has appeared in print internationally. He can be contacted at greg.baldino@gmail.com
---
---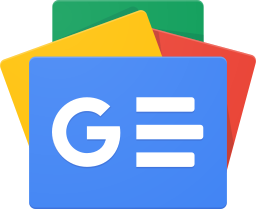 Stay up-to-date and support the site by following Bleeding Cool on Google News today!