Saturday Trending Topics: Two Sides Of Gotham Two top stories about Gotham today, both involve comics only indirectly. Too bad that the Gotham by Gaslight Xbox pitch didn't end up going anywhere, that's a concept with loads of potential.
Most-Read Comic Stories Today:
DC Comics Gets A New Logo. And Here It Is.
Well, this symbol has now been submitted for trademark protection. It is meant to be the letter D flipping back to show the letter C. It looks like it may just be a new logo for DC Comics. There's no colour, because no colour is being applied for trademark. So it could be any and every colour.
The Font Used In The New DC Comics Logo…
…is called Gotham.
Gotham By Gaslight – The Batman Steampunk Game That Wasn't
From videogame designer Julie Farrell, comes these screens from a game pitch for the XBox 360 that went no further. And based on the Brian Augustyn and Mike Mignola Batman comic, Gotham By Gaslight, telling the tale of a Batman in Victorian America…
Most-Read TV/Film Stories Today:
New Image Shows The Other Side Of Bilbo Baggins
As per the original Tolkien, the story of The Hobbit is the story of Bilbo Baggins' transformation from a placid homebody to a bold and cunning hero. One of the key turning points is captured in the latest still from the movie adaptation.
Quentin Tarantino's Top Eleven (Well, Twelve) Of 2011
As I supposed it might, it seems that the slight delay in shooting Django Unchained has given Quentin Tarantino time to file his Films of the Year list. He's gone for a top 11, but thanks to a tie, there's actually12.
New Prometheus Picture Features Two Familiar Faces (Well, Not Faces Per Se)
As well as Noomi Rapace, front of frame, this latest official image from Prometheus features two… well, see for yourself. Click through on the image to make it full size for a really good look.
---
---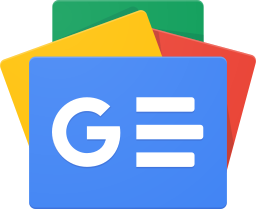 Stay up-to-date and support the site by following Bleeding Cool on Google News today!