Saturday Runaround: Space Punisher
FreeWatch: Marvel are giving out free digital codes for X-Sanction #1 at WonderCon. Here is one for the fastest Bleeding Cool reader on the draw. It is only valid for the first person who tries to get this…
PreviewWatch: The Beat runs a preview of The Other Side Of Howard Cruse
StageWatch: Batman Live comes to America from September to October. This is Computo the Comic Link Conqueror speaking. I come for your women. But for now I merely collate comic-related bits and pieces online. One day I will rule. Until that day, read on.
They say I am a work in progress. The fools.
China Miéville gives us a sneak peek of DC Comics' weirdest new superhero series
I never really thought of it as giving it much of a twist, I always thought of it as bringing out the sinister weirdness that was there just under the skin of the kooky in the original runs.
New iPad Retina Display, Comixology make a potent mix – Chicago Sun-Times
On the new iPad . . . you can stay in fullscreen mode through all 100 issues of "100 Bullets." The art and the lettering is slightly smaller than a standard printed comic book page, but it's perfectly crisp and readable throughout. Comixology is right on board with a new edition of their Comics app, which is currently inside Apple's App Store approvals process. The company provided me with a beta and a sample comic (Jonathan Hickman's "Pax Romana") rendered in high definition. It's a delight.
'Justice League #7': Exclusive preview! | Shelf Life | EW.com
In next week's episode of Justice League, monster-things attack! Scary stuff, but fortunately Colonel Steve Trevor is on hand to take them down.
WonderCon 2012: Spider-Man: No Going Back | Spider-Man | Comic News | News | Marvel.com
This summer, The Lizard returns to AMAZING SPIDER-MAN in "No Going Back," a new storyline by Dan Slott and Giuseppe Camuncoli. Stay tuned to Marvel.com for more details coming soon!
WonderCon 2012: Space: Punisher | Marvel Heroes | Comic News | News | Marvel.com
"Sure, the concept of SPACE: PUNISHER is one of the most off the wall things I've ever done," admits Tieri. "Out of this world weapons and bizarre alien criminals. Hideous monsters from outer space. A secretive Intergalactic syndicate."
Camera+ ~ photo by ChrisEliopoulos
Infinite comic on the new iPad looks AWESOME!
---
---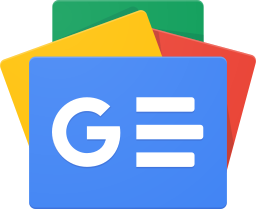 Stay up-to-date and support the site by following Bleeding Cool on Google News today!