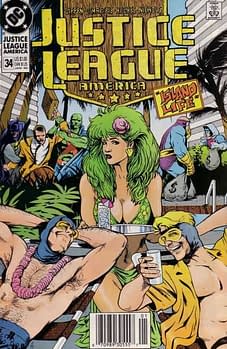 Most weekends on Bleeding Cool belong to Doctor Who. Not this one. But it was a pretty damn interesting week in the comics business. Makes you wonder what Monday morning will bring.
Most-Read Comic Stories Today:
DC Relaunch: Greg Capullo's Cover To Batman #1
We'd teased it here, but now get the full thing. Greg Capullo's cover to Batman #1 coming in September. He'll be the artist. The writer? Let's find out tomorrow…
DC Relaunch: Details On Teen Titans #1
But what of the book? How much of a relaunch or a reboot will it be? Will it be a Green Lantern continuing the plots as normal, or a Firestorm, changing the rules?
The Great DC Relaunch Conspiracy That Just Happens Not To Be True
I thought just ignoring this would be the best approach, but it seems to be taking a rather viral life of its own, so probably best to try and put it out of its misery.
Most-Read TV/Film Stories Today:
Ten Thoughts About Doctor Who: A Good Man Goes To War
Obviously spoilers for the mid-season finale of Doctor Who that aired earlier in the UK today. You don't want spoilers, then what on earth are you reading this piece for. I mean it's obvious isn't it? Get with the program.
Steven Moffat Jokes About The Reception To Last Night's Doctor Who Bleeding Cool Comic Book, Movies and TV News and Rumors
Only one death threat, two demands for my immediate resignation, and two for my suicide. IT'S A HIT!!
Pro-Life Horror Film Gets A Real Humdinger Of A Trailer
Watch this trailer for The Life Zone first, and then we'll discuss it afterwards. Turn the volume up, the lights down and watch it full screen. Give it every chance you can.
Most-Clicked Pics Today: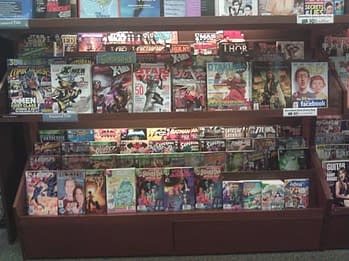 Enjoyed this article? Share it!