 From Law360;
A Florida federal judge on Tuesday signed off on a settlement that resolves trademark infringement claims lodged by Time Warner Inc.'s DC Comics against a barbershop owner who allegedly used DC's protected "Superman" logos without permission.

DC has agreed to settle its suit alleging that Reginal B. Jones — who owns two barbershops in Florida that operate under the names "Supermen's Fades to Fro's" and "Supermen Fades to Fros" — used promotional materials that infringed DC's "Superman" trademarks
The definition of the comic book superhero was aired in the Federal Court in Sydney on Wednesday, where DC Comics is appealing a decision by the registrar of trademarks to allow a fitness company to register the trademark "Superman Workout" for its services.

Last July, the registrar ruled Cheqout Pty's use of the Superman Workout trademark was not likely to deceive or confuse Australian consumers, nor would it cause a significant number of people to believe there was a connection between the fitness classes and DC Comics' Superman character.

The comic book company submitted the registrar erred on a number of grounds, including finding that the primary dictionary definition of the word superman is "a muscularly powerful athletic superman".

Another definition was "an ideal superior being conceived by (19th century German philosopher) Nietzsche as the product of human evolution", the registrar noted.

But the Federal Court was told the word superman had been "utilised, adapted and popularised" to such an extent that the comic book hero was the first connotation that would come to Australians' minds.
Plus, of course, the Siegel case and the partial settling of the Vertical integration Smallville case.
Warner Bros. has settled a big part of a significant lawsuit that alleged the creators and executive producers of Smallville were cheated out of tens of millions of dollars through sweetheart license-fee deals that the studio made with its sister TV networks.

On Wednesday, Tollin/Robbins Productions submitted papers in Los Angeles Superior Court to dismiss its claims. A Warner Bros. spokesperson confirms to The Hollywood Reporter that the dispute with the production company has been resolved. Part of the case from Killara Productions, run by Smallville co-developer Miles Millar and Leonardtown Productions and operated by Alfred Gough, will continue.
Superman does seem to be in the courts a lot this month, ahead of the upcoming movie. Are Warner Bros lawyers getting all their ducks in a row?
In preparation for a possible loss of rights to Superman, I also heard that DC Comics had prepared notes and sketches on a new Superman – using the trademarked name but with a completely different back story and even appearance…
No longer necessary, it seems. But what if?
---
---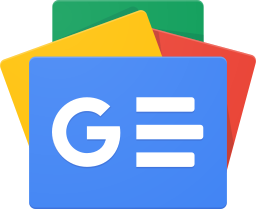 Stay up-to-date and support the site by following Bleeding Cool on Google News today!