Talking Comics – Discussing This Week's Upcoming Titles From We Are Robin To Justice League 3001, Superman And More!
By Randy Young and Chris Hunter
Bleeding Cool welcomes the return of Talking Comics, from Excalibur Comics, Cards, and Games in Shreveport, Louisiana, to discuss this week's upcoming books, speculating about where they are headed, and discuss their favorite storylines.
Hosts Randy Young and Chris Hunter say:
Thanks for pressing play!
DC is still giving us some exciting new series as we're really looking forward to a new Robin series, more of the future version of the Justice League, and a completely different take on the Green Lanterns!
The Secret Wars stories continue as we get brand new issues to help us explore even more of Battleworld! X-Men, Ultrons, and zombies galore this week!
Don't miss the Question of the Week! Netlfix is on our minds and we want to know what you think!
Time Stamps for this Episode:
04:23 We Are Robin #1
05:10 Justice League 3001 #1
05:49 Green Lantern The Lost Army #1
06:45 Mulan Revelations #1
07:28 Superman #41
08:05 Ant-Man Larger Than Life #1
08:52 E Is For Extinction #1
09:42 Age Of Ultron Vs Marvel Zombies #1
10:29 Korvac Saga #1
10:55 X-Men 92 #1
12:25 Infinity Gauntlet #2
12:40 Modok Assassin #2
12:44 Planet Hulk #2
12:56 Where Monsters Dwell #2
13:22 Black Widow #19
13:28 Punisher #19
13:36 Loki Agent of Asgard #15
14:12 Invisible Republic #4
14:57 Gotham by Midnight #6
15:29 Suiciders #5
16:00 Fight Club 2 #2
16:12 Legacy Of Luther Strode #2
16:35 Daredevil #16
Contact Links:
Site – http://www.excaliburccg.com/
Digital Store – http://www.excaliburccg.com/digital-s…
Facebook – https://www.facebook.com/pages/Excali…
Twitter – https://twitter.com/ExcaliburCCG
MP3 of this video – – http://www.excaliburccg.com/videomp3-…
---
---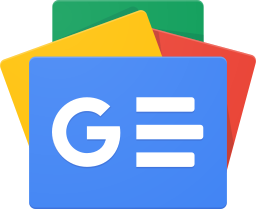 Stay up-to-date and support the site by following Bleeding Cool on Google News today!