The Return Of The McDuffie – Spider-Man, Milestone, The DCBU And San Diego He's never been away.
Towards the end of the Lying In The Gutters column, I ran a collection of posts that Dwayne McDuffie had posted on the DC Comics message board over nine months, an honest, self depracatory, troubled look at his time on the JLA comic book. And as a result of that honesty, DC chose to fire him from the title. McDuffie absolved me of any guilt at the time but I still felt gutted. I mean, hell, it was his Damage Control series-of-mini-series that got me to stick with reading comics back in the day. And I felt like I helped stab him in the back.
I'm feeling a little better looking at what is currently on Dwayne MacDuffie's plate. As well story-editing the Emmy-nominated Ben 10: Alien Force and the upcoming new Ben 10: Evolutions and wroking on as-yet-named Warner Animation projects, there is possible Spider-Man work for Marvel, an already-written new Milestone Comics miniseries Milestone Forever, and the release of a Milestone trade paperback programme collecting the Milestone Media work from the nineties.
Milestone was a wonderful imprint licensed by DC Comics that principally featured black and latino supercharacters and I have two full longboxes in my shed that get dragged out once a year to revisit the fictional city of Dakota.
But possibly even more excitingly, is news that DC has given the go ahead to Dwayne over a major new comics series concerning DC Comics' black characters and their place in the DCU. Dwayne is unsure if can progress this project but if he does, I know I'll be buying a copy.
Dwayne McDuffie is a Special Guest at San Diego Comic Con this year, with a Spotlight panel in Room 2 from 2-3pm Friday followed by a signing session at Artists Alley 4 from 3-4pm. He is also attending the Making Comics Relevant to Readers Across Cultures panel in Room 3 from 6.30-7.30pm also on Friday and the Ben 10 panel in room 6DE on Saturday from 11:45am-12:45pm.
---
---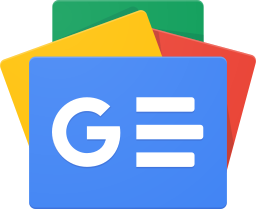 Stay up-to-date and support the site by following Bleeding Cool on Google News today!