By Olly MacNamee Rolling back into town for the first of it's biannual shows, MCM Comic Con lands once again at the NEC this coming weekend with its successful mix of pop-culture, anime, comics and travelling roadshow of TV and film actors past and present.
One of the big pulls this year must surely be the appearance of Tom Mison and Neil Jackson who play Ichabod Crane and Abraham Van Brunt in the series Sleepy Hollow as well as Laurie Holden (Andrea), Christian Serratos (Rosita) and Tyler James Williams (Noah) from the phenomenally successful The Walking Dead show. I would have mentioned the bigger of the two shows first, but I remember how disappointed the fans of Sleepy Hollow were last year when the fighting femmes of the show made an appearance without the man himself. This time round, the boys get to strut their stuff. Something tells me he is going to be a very, very popular fixture over the Saturday and Sunday.
This being an amalgamation of MCM and Birmingham's old Memorabilia show, it is not surprising that there are so many actors and celebrities booked for the weekend, with Colm Meaney (Star Trek: The Next Generation), Warwick Davies (Return of The Jedi, Willow) as well as Doctor Who regulars Samuel Anderson (Danny Pink) and Catrin Stewart (Jenny) to name a small few. My daughter can't wait to meet with Danny! Wait till I tell her who Warwick Davis played now she has relished the original Star Wars Trilogy (which, at the age of 9, she already recognizes as being better than the new trio of tripe). For a full list, click here and read on.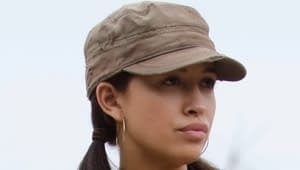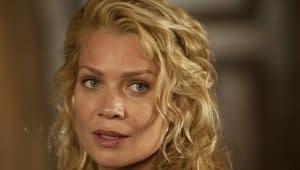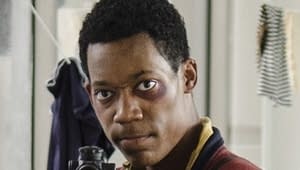 Interestingly, there will also be a panel hosted by 2000AD legend, Pat Mills, as he talks with the director (Jon Wright), writer (Mark Stay) and lead Ella Hunt of new British sci-fi film, Robot Overlords on the Saturday. With a film looking very much like an attempt to capture the all-important teen film going audience but also including the talents of both, Ben Kingsley (Gandhi) and Gillian Anderson (X-Files), I for one am intrigued enough to want to sit in on the panel. As if the inclusion of Pat Mills was not enough.
On top of the multi-media hoopla there will be the usual large selection of independent comic book publishers and independent artists over at the Comic Village, Funko vinyls as far as the eye can see (is there anyone who doesn't sell these?) and the opportunity to be amazed by the wonderful cosplayers of Birmingham and beyond. Look out for the usual gallery next week as well as reviews of as many panels as I can get to. Or rather, the panels I am allowed to go to, given my daughter has become a comic-con regular now. That, and with the other half off watching The Stranglers in concert, I've got no chance of leaving her at home. Not without social services getting involved.
Olly MacNamee teaches English and Media, for his sins, in a school somewhere in Birmingham. You got a comic you want reviewing? Get in touch through Twitter @ollymacnamee or Facebook
Enjoyed this article? Share it!