Today Something Happens In Batman And Two Face. Is That A Spoiler? (UPDATE x3) Today something happens in Batman And Two Face #28.
Possibly something newsworthy.
Not like last week's Batman #28. That was actually newsworthy, it pointed to a change in attitude at the publisher, and the character's name and appearance meant that running such a Spoiler was irresistible. And we didn't try hard to resist.
But this is different. This is a plot twist that doesn't reveal anything specific about the publisher, though it does raise some questions over how they will go on.
But, if you are a Batbook reader, and maybe you don't give the Batman And… title as much attention as you normally do, this might change that and you may want to pick it up.
Because something happens.
But we're not going to say what. Because if we do, Dan Slott will explode.
I'd like to apologize to the internet for having the controversial opinion you shouldn't post the last page of a story B4 comic shops open.

— Dan Slott (@DanSlott) February 17, 2014
I mean it's not even the last page. The comics was bought from a shop. And his opinion changes when the publisher does it themselves, because somehow a reader doesn't mind getting spoiled then. But you know. We're going to try and play along.
So what's going to happen is that through the day, we're going to update this article to get ever more spoilery as it goes along, as more and more stores open across the globe. But right now, we're just running this panel.

Which, showing a knowledge of the man behind the mask might be considered semi-spoilery, it isn't if you've been reading this story.
But what comes next might be.
Now odds are that commentators below might also, as I did, go into their local shop and pick the comic up, and write about it. Or maybe already downloaded it on ComiXology as it's been available for hours. And other websites might just run the spoiler in the headline without raising the wrath of Slott.
So, be careful out there. And see you soon.
UPDATE: Okay, it's an hour and a half after Midtown Comics in New York opened its doors, so time for a teasing update as to what this spoiler might be about… another one to come soon.
UPDATE x2: As the West Coast stores open, so we get a better idea of what's going on…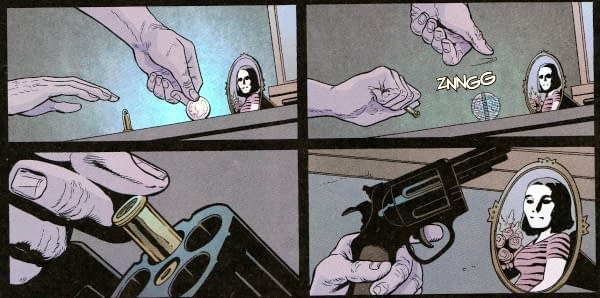 UPDATE x3: And here you go… slipped in between the last two images… and reversed…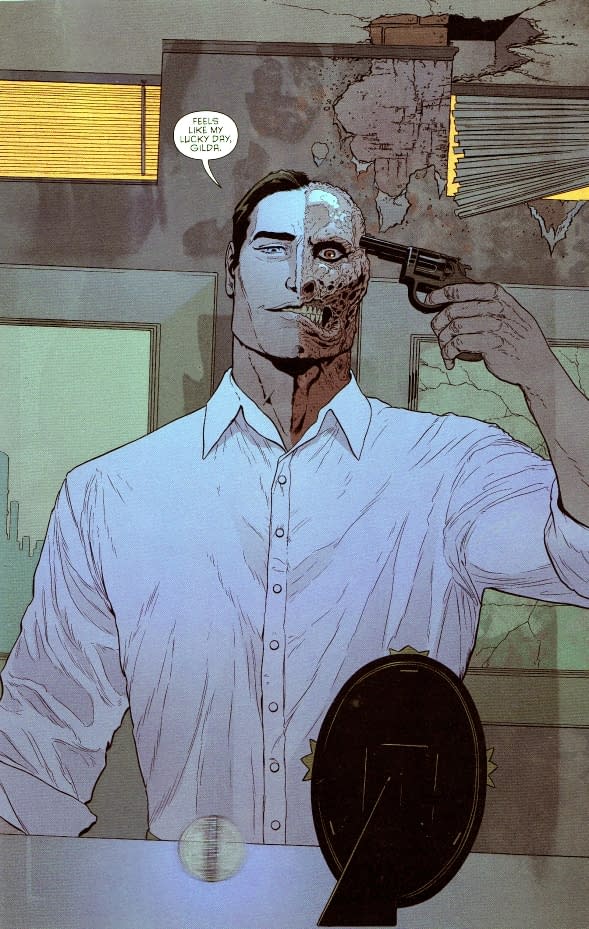 Well, once you know Bruce Wayne's identity there's no going back.
Comics courtesy of Orbital Comics, London. Currently exhibiting the work of Liz Prince, with an exhibition from her new book on Topshelf, Alone Forever, for which they are also selling an exclusive and limited bookplate edition.