Top Of The Irish Comics, 2012
Colin O' Mahoney writes;

These are my top three picks for Irish comics in 2012. I have picked these to give those not blessed with ease of access to Ireland's fair green hills and fine black porter a chance to make up for this by reading our comics. As such, I have only considered work available online, or that is downloadable. So if you like the sound of it you can get it instantly, and without having to worry about shipping costs all the way from Ireland to UK, US, Ukraine, or wherever it is that you are while reading this.
And you should download them. It is excellent, professional stuff, all deserving of a wider audience. Ireland is already punching above its weight regarding creators working abroad in comics –Garth Ennis, Declan Shalvey, Will Sliney and Stephen Mooney, to name a few of this year's highlights. And if you want a glimpse of the future, look below to see some talent bound for great things.
So in no particular order…
Stray Lines
For those who like their comix spelt with an 'x', this is the definitive Irish collection. It is an anthology of five of the best talents currently cartooning in Ireland. There is no theme between stories, so every creator is free to work to their own unique rhythm. And the results are indeed unique, and stunning. From surreal to social, from observational to historical, each of the five stories is brilliant and the craft on display here is not one thinly-pencilled line short of professional. It features the work of Philip Barrett, Barry Hughes, Gus Hughes, Chris Judge & Andrew Judge, and Paddy Lynch.
While I recommend the gorgeous physical edition for €8, you can download a PDF for just €2. Half the price of a pint of stout, twice as good, and just as Irish.
Holy Numbers Vol. 1.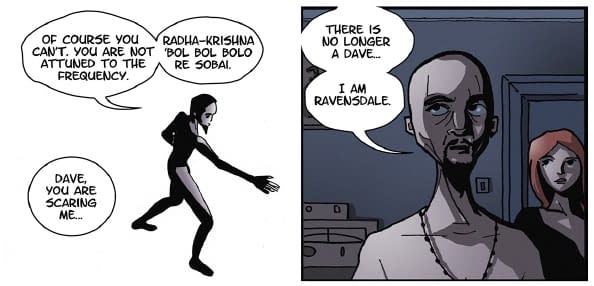 Tommie Kelly's Holy Numbers is a digital-only comic, and one that has the good grace to be formatted for digital consumption, consisting of landscape pages that fit nicely on a monitor or tablet. It's a thoroughly modern Irish-based supernatural thriller, thick with mystery, majick and murder. The 'Holy Numbers' of the title is a cult that springs up in the wake of 'revelations' received by a man who, post-epiphany, takes on the moniker of Ravensdale. The story picks up after his murder, and centring around this church, asks plenty of questions of organised religion, and faith versus free will. All this is touched on with an expert hand though, and the story is never obscured for the want of heavy-handed dialogue or tired anti-religious preaching.
Kelly's art is fluid and effective, moody when needs be and always enjoyable. Holy Numbers is an intelligent, mature story with layers to spare. Volume one features the first four issues, an additional chapter, and some 'behind the scenes' material. It's a pay-as-you please download, so it's as good value as you want it to be. Do yourself a favour and put this on your screen for Christmas.
Zombies Hi #7
Yes, it's another zombie story to add to the near-apocalyptic wave attacking you on all media fronts. But don't let that put you off. What Zombies Hi offers is a great story that is both relevant and entertaining. Like the best horror or science-fiction, Zombies Hi uses its extraordinary set-up as background to look at more ordinary issues. Because of course, while the zombie apocalypse is literally hammering down the doors of the walled city of Derry, there are those who see it as an opportunity to further their own bloody, undying causes. It's a sad reflection of the darker side of Ireland that a book where sectarian terrorism survives the apocalypse rings so true. But Ireland's troubles are far from buried, and Zombies Hi is an inspired look at this through the lens of a zombie horror story.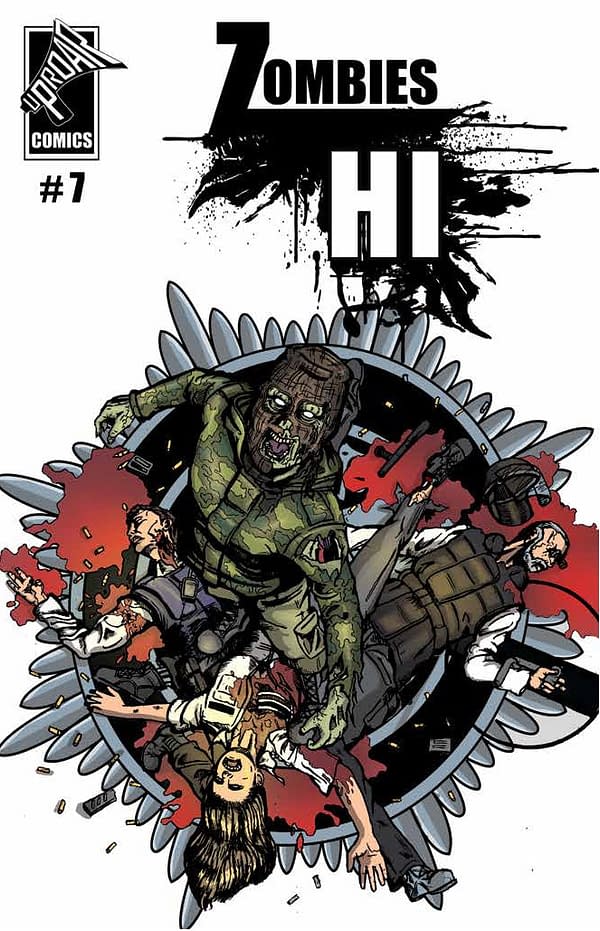 Though the book does somewhat lack the polish of the other two titles in this list, moments of poor execution in the story-telling do not stop this from being one of the most important and engaging books being produced in Ireland today.
The main story is backed up with two comics, and two text stories. While the text stories are of varying quality, the two additional comics are excellent and serve to flesh out the universe of the book. And for those still dubious about another zombie book; let us never forget that the current zombie-wave did help wash away all those bloody vampires.
You can get earlier issues from their webstore, but a recap page in issue 7 gets you up-to-date straight away, and it will only cost you £1.50 (Queen's money)
For further reading, see Dave O' Leary's excellent and exhaustive list of all Irish comics released in 2012 here. It's also worth mentioning Helix #1, which holds the popular vote for Irish Comic of the Year 2012; you can download it here for just €1.99:
(Apart from Zombie Hi, all prices quoted are in Euro, which is like a Pound, just worth a lot less.)