Tuesday Runaround – Waiting For Parents
FableWatch: Mark Buckingham's pencils for a double page superhero spread from Fables #104.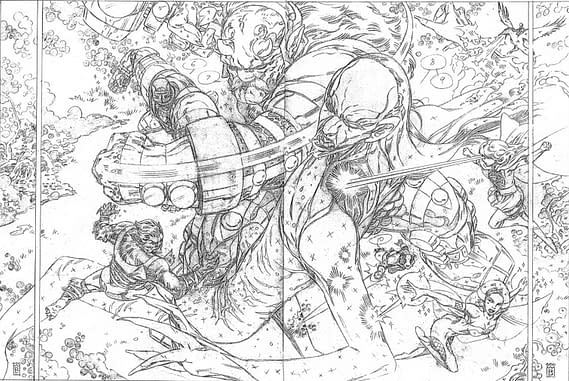 WarlordWatch: Dynamite expands their Warlord Of Mars franchise with Fall Of Barsoom in July: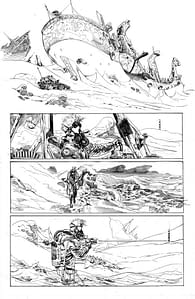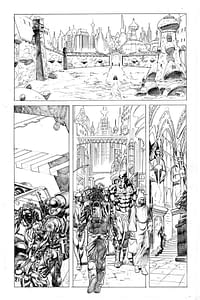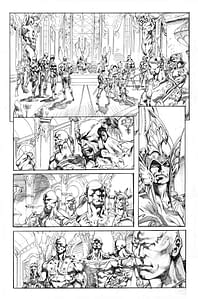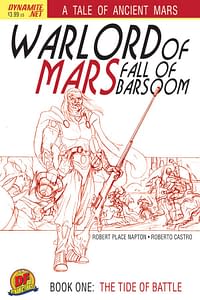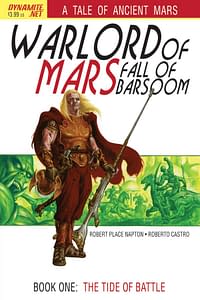 GibbonsWatch: CBR has a preview of Dave Gibbons' new strip for Dark Horse Presents, Treatment, as well as the cover to issue 5 by Eric Powell. This is Computo the Comic Link Conqueror speaking. I come for your women. But for now I merely collate comic-related bits and pieces online. One day I will rule. Until that day, read on.
Ex-SpongeBob writer joins The Governator » Kidscreen
Former SpongeBob SquarePants scribe Steven Banks is joining Arnold Schwarzenegger's new animated superhero series, The Governator, as head writer.
SPOILERS! Here is the Thor Post-Credit Easter Egg Scene | BeyondHollywood.com
Anyways, because not everyone can keep their mouths shut, we now know the post-credit Easter Egg scene that has been tacked onto the end of "Thor". (Unless, of course, this is all made-up, ahem.) Marvel loves doing this, and we love that they love doing it. The ending for "Thor" would seem to lead into
ICv2 – Upper Deck to Publish Kree-Skrull Comics
Upper Deck will release The Avengers: Kree-Skrull War, a 190-card trading card set that can be assembled to tell five original comic stories anchored around the Kree-Skrull War storyline from Avengers #89-#97, in July. The stories can be assembled and read in nine-pocket card sheets.
TrekWeb.com – Exclusive : IDW Star Trek Comic Books Not Cancelled, New Trek Project Coming in September
This weekend IDW posted their July solicitations online and no Star Trek comic book was announced again. Rumors that IDW has cancelled its Star Trek comic book license due to poor sales begun to appear online, but now IDW Publishing Editor-in-Chief Chris Ryall tells TrekWeb.com :
Sacramento Press / Drawing America by Bike: Cycling through the recession
With a string of dead-end jobs taking him nowhere despite having a master's degree from Rutgers, Eric Clausen decided to ride his bicycle around the country, documenting what he sees and the people he meets through sketches.
First look: 'Vampire Academy' bites into graphic-novel market – USATODAY.com
Like many other fans smitten with Richelle Mead's Vampire Academy books, Emma Vieceli ends a long day of work by curling up in her home in an Arcane Vault St. Vladimir's hoodie and drinking from a St. Vladimir's mug.
The Spirit of the Stone Type | Imprint-The Online Community for Graphic Designers
Mr. Eisner used that extremely cleverly by going in exactly the opposite direction. Not only did he change the masthead of "The Spirit" for every issue, but very soon, the masthead became an integral part of the scene/set.
YouTube – The Moth Presents Neil Gaiman: Liverpool Street
A sixteen-year-old waits in Liverpool Street Station for parents who never show.
[youtube]http://www.youtube.com/watch?v=kuQpH2rTY-o[/youtube]
---
---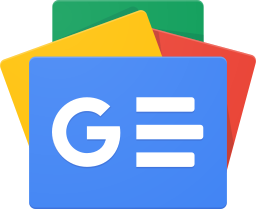 Stay up-to-date and support the site by following Bleeding Cool on Google News today!