Two DC Editors. Five Interviews. Nothing Said. Eddie Berganza and Bob Harras both did interviews together for iFanboy, Newsarama, Comic Vine, CBR and The Beat, all released within minutes of each other. And both managed to say very little indeed.
That it's not a complete reboot of continuity. Which we knew.
That past continuity will still count. Which we knew.
That they've been planning it for a while now. Which we knew.
That the books are priced at $2.99. Which we knew.
There's one point from The Beat interview where Eddie Berganza talks about "a timeline we've created, that's a living breathing artifact" and I really hope he means it in the same way Grant Morrison means it. But I sadly doubt it.
The interviews smack of being managed and even when harder questions are asked, they are generic enough that Bob and Eddie slip away from them without being challenged further.
So here are eight questions that weren't asked or that they didn't answer. Any suggestions as to the responses I may have got?
1. In DC comic books published last week, 11% of named creators were women. In the relaunch, 2% were women. Is there a reason for this change?
2. What percentage of current comic book readers do you expect to be cannibalised by day-and-date digital?
3. Day-and-date digital has timeliness demands for content approval that print does not. Editorially what can you do to keep the books in time without bringing in fill in artists?
4. We've seen the DC memo that tells artists they must have three issues completed by the end of August or you will have to bring in fill in artists, Considering some only just got the first issue script, is this a realistic achievement?
5. Certain creators have stated they they were told they were working on the book, only to find out days before the DC Relaunch that they were not. This may not have been reflective of the general experience, but do you consider this acceptable man management?
6. What are the measurements for failure of the DC Relaunch?
7. How do you believe the success or failure of the Green Lantern movie will impact on the relaunch?
8. Can you please stop putting those Green Lantern banners on Vertigo titles?
---
---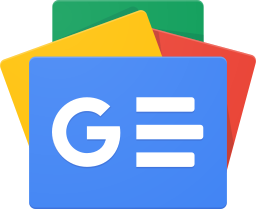 Stay up-to-date and support the site by following Bleeding Cool on Google News today!