Vice's Zac Thompson And Lonnie Nadler Create The Dregs With Eric Zawadzki For Black Mask's Class Of 2016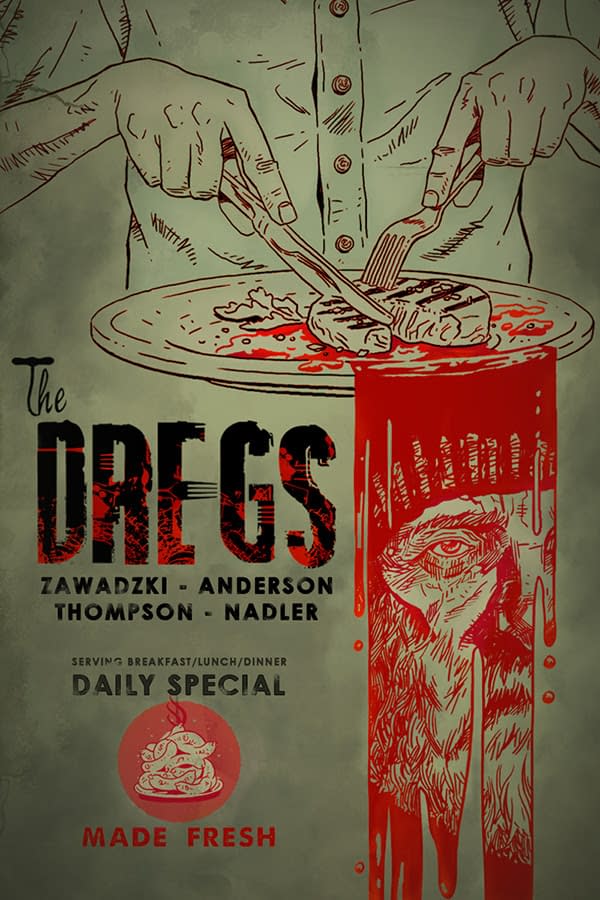 The Dregs by Zac Thompson, Lonnie Nadler both of Vice fame, with Last Born artist Eric Zawadzki is the latest Black Mask Class of 2016 title.
It's very right on. Has a certain "Eat The Rich" flavour…
In this bloodsoaked satire of gentrification, an exclusive new restaurant called Pijin becomes the hottest spot in town by serving high-end dishes of human flesh. Where is the meat coming from? No one knows for sure, but a drug addled homeless man named Arnold Timm notices his friends disappearing and is determined to find out if they're being fed to the rich.

A modern spin on Sweeney Todd in our world of excess where a touch of celebrity can make even cannibalism seem downright sexy.