If there's one thing we know, it's that Dan Didio hates DC Comics Facsimile Editions. The DC Publisher was pretty peeved at San Diego Comic-Con in July about the fact that readers prefer to buy DC's older comics over their newer ones, even though he can't stop publishing them because DC also likes money. Here's what Didio had to say:
We do these Facsimile Editions where we reprint older issues of comics including all the old ads and stuff…and in some cases these are selling more than the new comics with these characters. People are more interested in buying the stories from 30 or 40 years ago than the contemporary stories, and that's a failure on us. We should be focused on moving things forward, always pushing the boundaries and finding new stories to tell. That's how we'll survive and grow this industry.
So if Dan Didio has to suffer by selling you these Facsimile Editions, you're gonna suffer too, god dammit! That's why DC will reprint Crisis on Infinite Earths #8 as a facsimile edition in December, forcing fans to relive Barry Allen's sacrifice in the historic issue. Fans can also despair over the fact that a comic that used to cost $1.25 now costs $3.99, and if it were brand new today it would probably cost $7.99.
Check out the solicit below, and DC's full December solicitations here.
CRISIS ON INFINITE EARTHS #8 FACSIMILE EDITION
written by MARV WOLFMAN
art by GEORGE PEREZ and JERRY ORDWAY
cover by GEORGE PEREZ
Witness the final fate of the Flash! The key chapter of DC's Multiverse-shattering miniseries is reprinted in a new facsimile edition, timed with the "Crisis on Infinite Earths" crossover between DC's CW TV shows. In "A Flash of the Lightning," one of the most famous superhero death stories in comic book history, Barry Allen risks everything to save billions—sacrificing his own life to stop the Anti-Monitor's antimatter cannon.
ON SALE 12.04.19
$3.99 US | 32 PAGES
FC|DC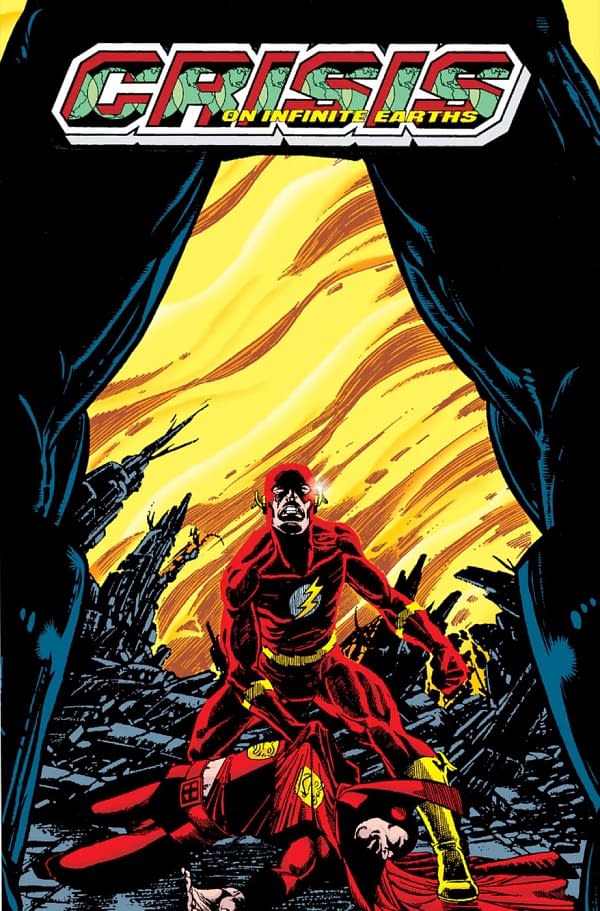 Enjoyed this article? Share it!