Posted in: Comics | Tagged:
---
Today's Batman Creators and More Share Memories and Legacies of Norm Breyfogle
Yesterday, Bleeding Cool sadly reported the death of comic book creator Norm Breyfogle at 58. Plenty of people wanted to share their memories of the man, the work and his legacy, including many current Batman creators.
And many, many more.
Some remembered what happened to Norm at DC Comics and revived an old 2007 interview with him and his Batman creative partner Alan Grant.
NB: That was the best Batman work I'd done to that date and yet he gave me calls and was nit picking over details and basically criticizing it in a negative way. I was doing my best and bending over backwards to alter some of the artwork for him but basically I could not understand where the criticism was coming from. And shortly thereafter it was like I was psychologically being prepared to be getting less and less work to getting no work from DC.
In 2010, Norm felt he was blacklisted by both Marvel and DC Comics and while then talent co-ordinator C.B. Cebulski got in touch with Bleeding Cool and with Norm Breyfogle to assuage him of that, and he would then work again with Alan Grant on the DC Retroactive: Batman – The '90s series in 2011. However, for many like me, Norm's style was never out of fashion, never out of date, never relegated to one decade, and it remains a shame that the mainstream industry seemed to forget him, before his 2014 stroke rendered him unable to draw.
Because, yes, he was my Batman artist as well and much that you would see in Todd McFarlane's work on the character which then informed Spawn came directly from Norm, it's just a shame that Metaphysique never took off in the same way. His creation for the Ultraverse, Prime, though now tainted by the legacy of his co-creator on that project, was utterly the standout of that line. And the diversity of his work in illustration, advertising, and taking up the Archie mantle showed how much he could adapt to the demands of the marketplace.
It is a damn shame that we never got to see the Batman: Lord Of The Apes that he first proposed.
---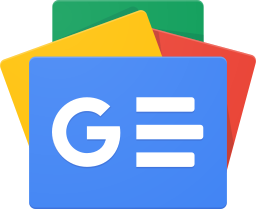 Stay up-to-date and support the site by following Bleeding Cool on Google News today!