Posted in: Comics | Tagged: charles soule, Comics, letter 44, oni press
---
Reprint Review: Letter 44 – You Should Buy This For A Dollar Today sees the official publication of Letter 44, the new comic by Charles Soule, Alberto Jiminez Alburquerque and Guy Major, from Oni Press. It costs a dollar for the first issue. There is no one reading this who should not pick up a copy. Here's what I said last month…
Bleeding Cool has been following the comics career of Charles Soule with much interest, ever since 27 from Image was brought to our attention by a certain Jim Valentino in 2010. A New York lawyer, with his own busy practice in Brooklyn specialising in corporate, immigration and entertainment law, he's one of the busiest comic book creators right now, with seven comics out next month, including the launch of Superman/Wonder Woman with Tony Daniel. But it's not the only book he's launching in October.
Because, he's written Letter 44 coming out from Oni Press in October.
I've just read the damn thing and it is wonderful.Such a high concept I'm expecting Jerry Bruckenheimer to option it the second it hits the stand. A cast of characters as compelling and gripping as the concept. And, thanks to artists Alberto Jiminez Alburquerque and Guy Major, it looks pretty damn brilliant as well.
Now. There will be spoilers. Some. But I'm thinking some people will need them to order the damn thing. So.
That high concept? A new President campaigning on hope and change takes office after an eight-year serving President has stepped down, his record tarnished by rather dodgy Middle Eastern wars. Sounds familiar? And the new President gets to read the old President's letter that reveals the heart of one of those big alien conspiracies behind all these criticised policies, not happening here on Earth, but elsewhere in the solar system.
So you have a team on the ground, made of politicians and military types and advisers. And a team in a space ship heading towards… something. To see what's there. And the whole world, the internet, the NSA, the CIA, all blissfully unaware that the most important historical event in the world is about to occur.
Oh, and one of the astronauts is pregnant. It's been a long trip there.
Searingly high concept, yet filling the comic with so many details, many of which could have been enough on their own for a comic, in one issue, this is Charles Soule's best work to date.
I want to talk about the comic to Charles in a longer piece for Bleeding Cool, but it is the Final Order Cutoff date for this book today. Most retailers are going to miss out on this debut sadly, especially since it's from Oni rather than Image, but it's the kind of thing that retailers who did well with the likes of Saga should consider tripling their orders on Letter 44 right now. A Comic Store, Larry's Comics, Yesteryear, Midtown, Golden Apple, Forbidden Planet, Earth 2, Jesse James' Comics, I'm looking at you…
Because… damn. I'm going to go and read it again.
---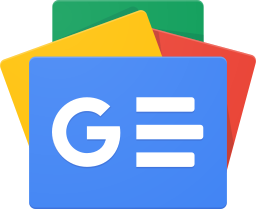 Stay up-to-date and support the site by following Bleeding Cool on Google News today!