REVIEW: Doctor Who The Thirteenth Doctor Season Two #2 — "A Decent Sized Dose Of Dr. Martha Jones"
(Titan Comics, creative team: Jody Houser, Roberta Ingranata, Enrica Eren Angiolini, Shari Chankhamma)
If you're nostalgic for one of the best companions of all time, this issue has got a decent sized dose of Dr. Martha Jones, who has some interesting moments with the 13th incarnation. The rest, however, is a little pat as of course the crews have to cross each other and at least finally some kind of antagonist shows up. The character work is stellar and the pacing is languid, which leads to a bit of a mixed bag. At least every character shines, especially the two Gallifreyans and the aforementioned Jones, stuck "twenty years before I was even born!" The artwork feels a little rushed and unfinished — you'll never be confused about who is doing what — but the inking may have needed a little more time to get itself together, in foregrounds and backgrounds. RATING: HONORABLE MENTION.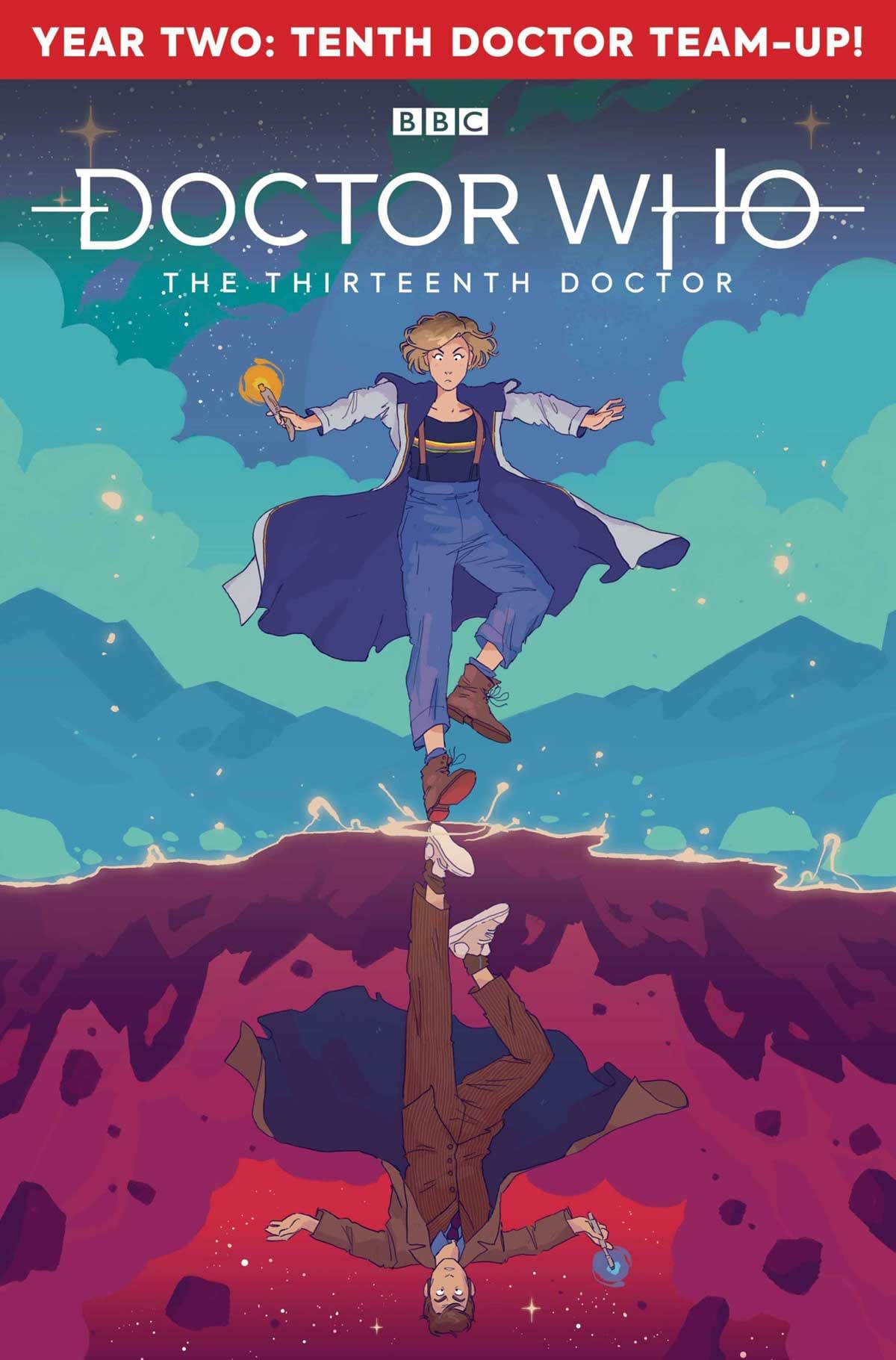 DOCTOR WHO THE THIRTEENTH DOCTOR YEAR 2 #2
Writer: Jody Houser
Artist: Roberta Ingranata
Eisner-nominated writer Jody Houser and Witchblade artist Roberta Ingranata return for a brand new story in the 13th Doctor comic series. As the Tenth and Thirteenth Doctor begin to cross timelines, the two become entwined in the machinations of their deadly enemies – the Weeping Angels and the Autons!