REVIEW: Star Wars Darth Vader #2 — "Won't Mean As Much For People Who Can't Quote The Canon Pretty Effectively"
(Marvel Comics, creative team: Greg Pak, Rafele Ienco, Neeraj Menon, Joe Caramagna)
Old business pops up to shake the Lord of the Sith to the core. This won't cut back on the violence, as a ghost from Vader's past makes him hesitate while a very chatty forensic droid chatters on with useful exposition. The key element of this issue is a spoiler, and much of the book is just quotes and drawings based on memories from the prequel trilogy, so this won't mean as much for people who can't quote the canon pretty effectively. The art's great, the team up idea has some value as the quest for Padme's corpse continues, but it's a little too deep in the fanservice weeds to show what you really want to see from the title character. RATING: MEH.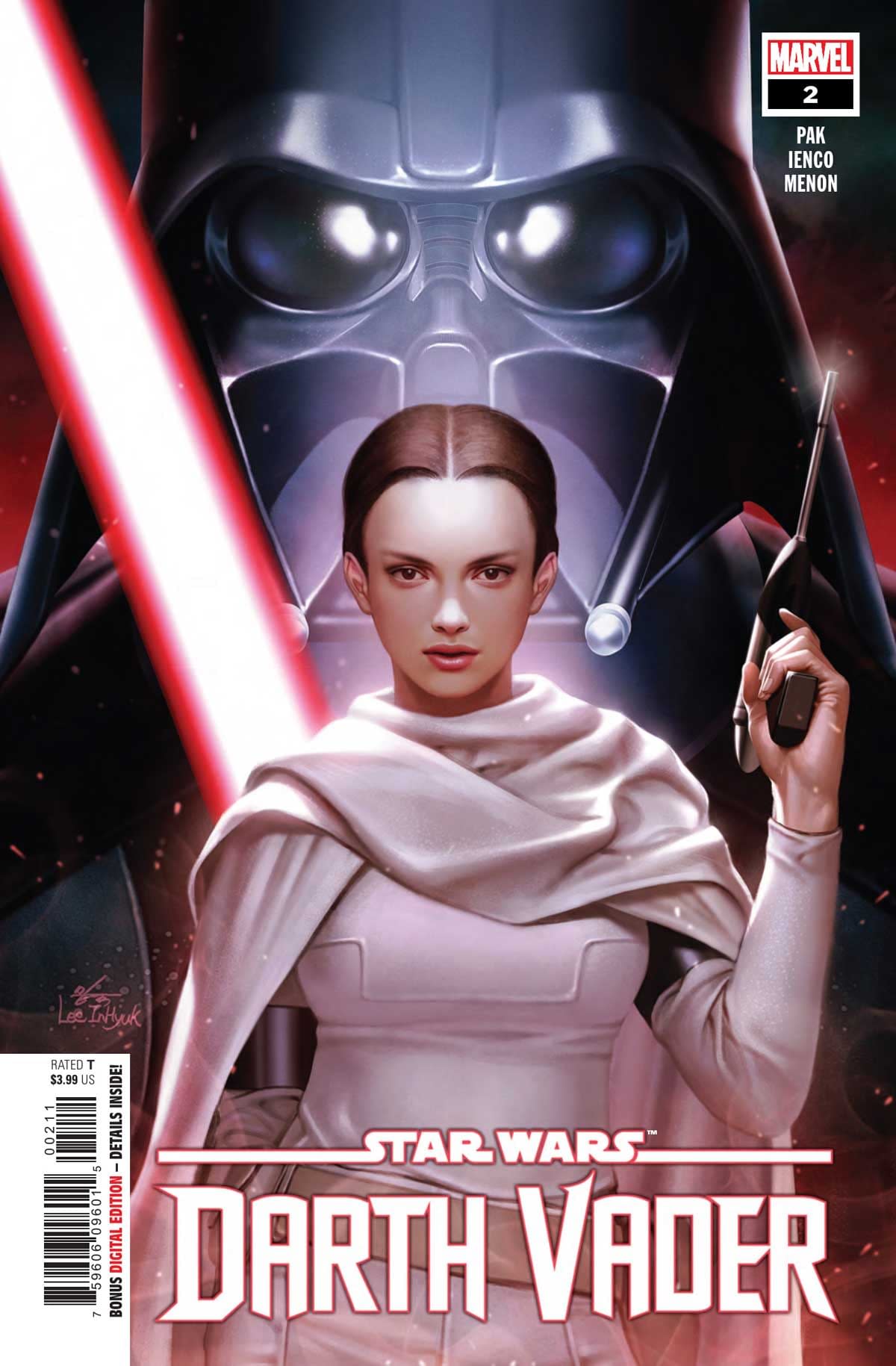 STAR WARS: DARTH VADER #2
GREG PAK (W) • RAFFAELE IENCO (A) • Cover By Inhyuk Lee
THE FACE OF THE QUEEN!
• In the wake of the shocking revelations of The Empire Strikes Back, DARTH VADER continues his quest for revenge against everyone who hid his son Luke from him.
• But when his search takes him deep into his past, he uncovers a hauntingly familiar face that will challenge everything he knows.