Rian Hughes' Logo For The Stan Lee Eagle Awards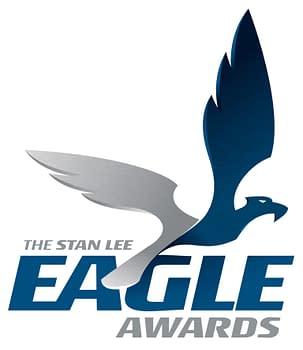 That's the new Rian Hughes-designed logo for the Stan Lee Eagle Awards, newly renamed and newly rebooted. Long standing British comic book awards, which has had major ownership controversy over recent years, and has moved from the MCM Expo to the London Film And Comic Con (and picked up Stan Lee in the process), this is how it used to look.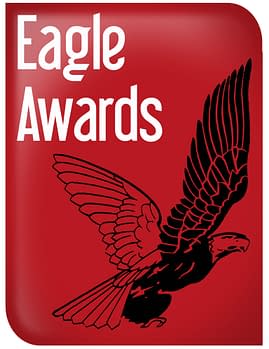 Or before that… All named after, and based on this comic book. And the award most recently looking like this. That was subtle, wasn't it? So this is quite a significant change in the look as well as the name. It's like an award from the future, and I look forward to seeing them in, I dunno, hologram form or something.
You can nominate your favourites right here…