Ridley Pearson's Super Sons Graphic Novel Will See Refugees Come to Denver and Lincoln, Nebraska
Ridley Pearson is an American author of suspense and thriller novels for adults, and adventure books for children, and behind the Disney Kingdom Keepers novels. And he was on hand at the American Library Association summit for the announcement of the DC Zoom and DC Ink lines from DC Comics.
And his Super Sons story out in April next year, featuring Jonathan Kent and Damian Wayne, the sons of Superman and Batman, will be about climate disruption. With Lower Metropolis under twelve feet of water, with super storms cycling around the world destroying farmland and with what Ridley described as "a coastal ambush" of refugees heading to Denver and Lincoln, Nebraska as the coastline get flooded.
These super sons abandoned by their fathers, will meet a young woman and rightful heiress of a continental empire facing four rival girls. They will work together, be friends together, be middle school kids and solve a world crisis. Maybe.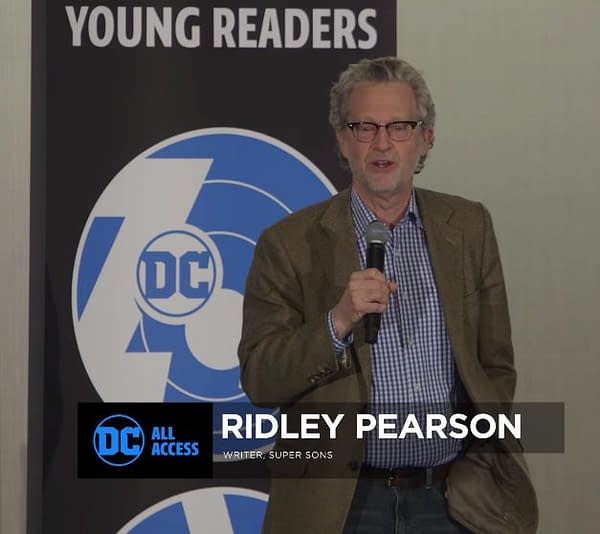 He also talked about how some of his books were taken to the International Space Station so that an astronaut could read his books every night to her son – and how when she called Pearson towards the end of her stay, he was able to shut everyone in his house by by saying "shut up, shut up, I'm getting a call from outer space"…
To get more details on these announcements, click on the ASA category tag…