Roberts And Norton Keep The Craziness Going In A&A: The Adventures Of Archer & Armstrong #11
One of the comics I've really enjoyed over the last year has been the relaunch of Archer & Armstrong. Or rather the extremely long titled A&A: The Adventures of Archer & Armstrong. The latest issue that comes out this week is also the penultimate chapter as everything wraps up in issue #12. So let's take a quick look at #11 by Rafer Roberts, Mike Norton and Ryan Lee.
So many things are going on at once that you almost need a scorecard. Armstrong and his estranged wife Andromeda are trying to track down where the 1% has take Gub-Gub… not because they're particularly fond of him, but because someone how Archer's mind has swapped with Gub-Gub and they need both parts to switch them back. Meanwhile Mary-Maria and her Ninja Nun Assassins are meeting up for a final showdown with the Elder Sisters of Perpetual Darkness. And Oliver Dumpbucket is on the verge of getting his magic back unless Davey the Mackerel can stop him.
Going into the issue, the story had a lot of things to start tying up and they made some progress. The Ninja Nuns adventure seems to have wrapped up and opened some new doors. And Davey makes his move, but we don't know if it was a final move or just the set up for something worse. But the issue, like the series, is so manic that you want issue #12 to be the next comic in your pile because you NEED to see what happens next.
If you haven't been following this series, and you like comics that are fun, a bit outside-the-box and where anything can happen… this is the book for you.
A&A: THE ADVENTURES OF ARCHER & ARMSTRONG #11
Written by RAFER ROBERTS Art by MIKE NORTON and RYAN LEE Cover A by KANO Cover B by MARC LAMING Variant Cover by DEAN HASPIEL
Freaky fracas! Obadiah Archer: Skilled marksmen, trained fighter, and…deranged circus freak?! Through the unfathomable forces of nature, Archer and Gub Gub – the pint-sized and deranged clone of Armstrong – have swapped minds! When Gub Gub's body is kidnapped by nefarious forces, Armstrong and his long-lost wife, Andromeda, must race to save their friend and undo the horrendous merger of minds before the damage becomes permanent! "ANDROMEDA ESTRANGED" goes mental as rising star Rafer Roberts (Harbinger Renegade) and acclaimed artists Mike Norton (Revival) and Joe Eisma (Inhuman) drag Valiant's leading adventure duo through Hell – and also Florida – for the very soul of Archer (and, sure, maybe Gub Gub too)!
---
---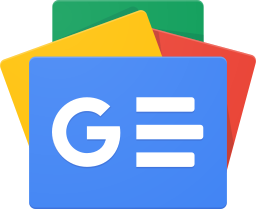 Stay up-to-date and support the site by following Bleeding Cool on Google News today!