Ryan Benjamin to Launch His New Comic Spark Through Graphite App – Joined by Nick Seluk's Heart and Brain and Scott Kurtz' PVP
You may have read on Bleeding Cool about the Graphite Comics app, a free-with-ads-or-pay-with-no-ads digital comics distributor. And now, it seems, a publisher in its own right.
Today Graphite is are publishing their first Graphite Original Series, Spark, created by Ryan Benjamin. Artist on the likes of Ghost, Suicide Squad, Grifter, WildC.A.T.s, Iron Man, Black Panther vs. Deadpool and more, he is also a Graphite advisory board member. Which is handy.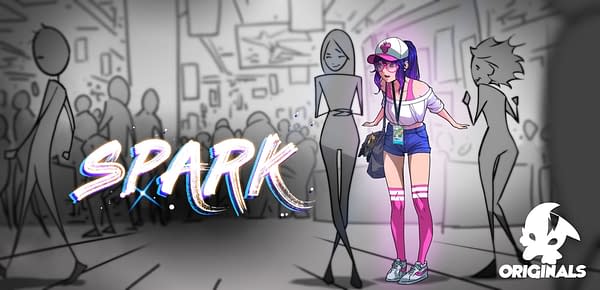 Spark, created by Ryan Benjamin, written by Hannah Benjamin, and drawn by Asia Ladowska follows the journey of a talented young artist named Spark as she navigates her way to becoming a professional in the comic book industry and comes into her own as an adult. The story is about letting her inner 'spark' shine as she faces daily hurdles while becoming a full-fledged artist.
These creators, and more besides, will be part of a new self-publishing platform for creators on Graphite, launching in beta today, which will allow creators to self-publish their webcomics and begin collecting revenue from day one. This is the first time a freemium comics platform is sharing revenue from day one as well as the first platform to support all these comics, webtoons, webcomics and manga formats. Self-published titles on the platform will surface throughout the app depending on their genre, format, and age rating, withGraphite's A.I.-driven discovery ensuring creator's titles will find their audience. Creators can upload now at upload.graphitecomics.com.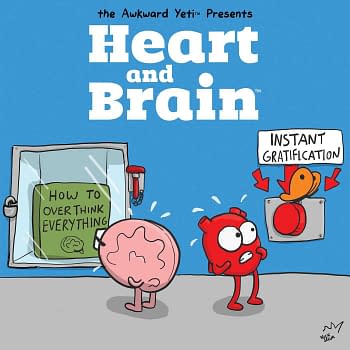 And they are joined on Graphite today by webcomic creators Nick Seluk bringing his Heart and Brain to the platform along with Scott Kurtz' PVP, the first time those strips have been made digitally available outside of their core web sites.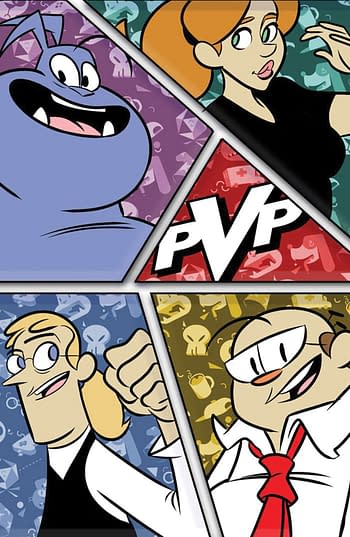 It is also adding Scott Kurtz' Table Titans, It's Weinye by Weinye, four series by Instagrammer Chris Hallbeck, Cubicles and Shiver Bureau by Walter Ostlie, Ah, Mince! by Plamadon, webtoons Mermaid's Dagger and Crimson Strings by Useros, Rock Mary Rock by Nicky Soh, Honey Lemon by Courtney Wirthit, The Dummy's Dummy by Mocha, Last Chase by Eggpuranto, Star Crossed by Eggpuranto and Daikon, and RaphComic by Raph.
The expanded creator-owned focus comes after the hiring of Jin Kim as Director, Creator Strategy & Growth, with a core mission to help creators develop, market, and monetize their content.
Our friend Tom Akel, Chief Content Officer at Graphite Comics, added: "Creators are the lifeblood of this industry and the future success of platforms and publishers is tethered to theirs. A core principle of Graphite is that it's our responsibility to provide creators with the right platform, tools, and opportunities, all while preserving creators' rights. Today's launch of our self-publishing platform is another step towards fulfilling that promise."
Graphite is available for download now on Apple here and Android devices here and on desktop at graphitecomics.com.