Yesterday, Bleeding Cool ran a story about Ryan Ottley running reference to an ex-Mormon book in Amazing Spider-Man #4, as he talked about his leaving the Mormon faith on Reddit.
But he also shared a number of pieces of art that he created and shared with other ex-Mormons. Some created during Mormon services and meetings, as well as Mormon figures from commissions placed at Salt Lake Comic Con. Or whatever it's meant to be called now. And in doing so, revealed a style that's a little more Moebius, a little more Bill Sienkiewicz, a little more Dave Sim…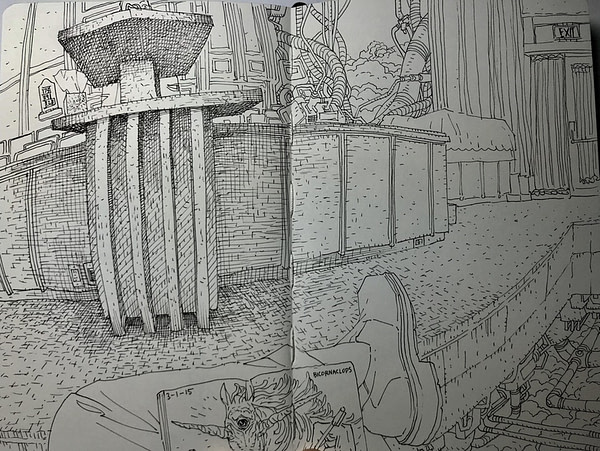 Sometimes I'd sit in the front row and sketch. And I'd draw the ground and walls opening up. Maybe it was my subconscious telling me to escape, there's so many holes in the truth claims of this church, CRAWL OUT OF THEM. The world is so much better outside this building!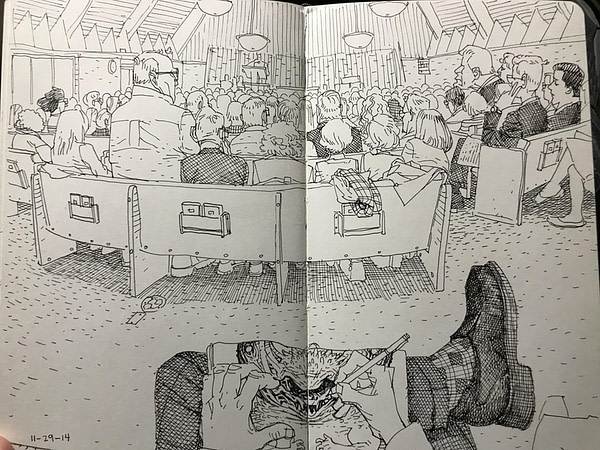 Looking through my church sketches is a little triggering for me today. I don't miss going at all. When I was a believer I'd feel bad if I missed a Sunday, the indoctrination was all encompassing. Glad to be rid of it.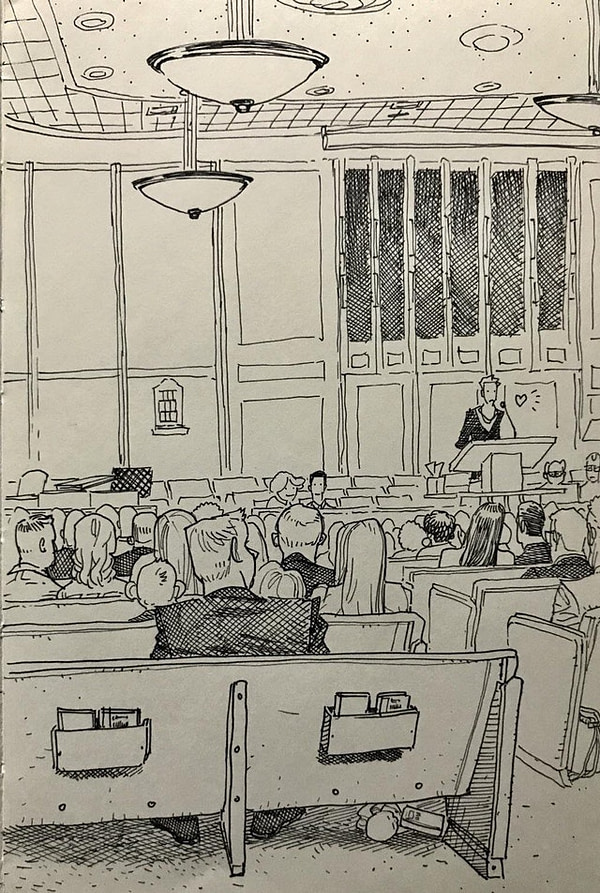 I still attend some baptisms, just gotta keep doodling and hope no one makes a scene to call me up to be in the confirmation circle! I'll say "Uh, no I can't, my priesthood is gone since I resigned. Of course, the priesthood never existed in the first place so I can be in the circle if you want."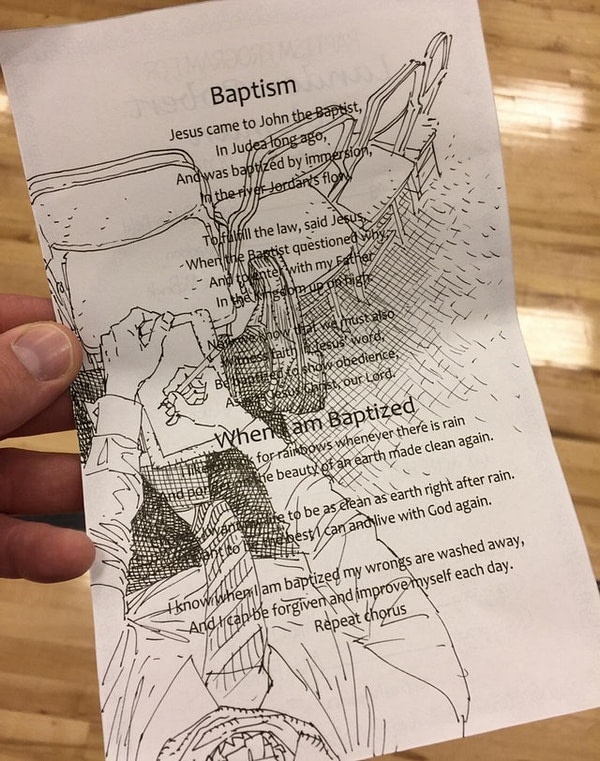 The last time I went to a General Conference at the Conference center I drew this sketch. I remember I was having doubts. The sheer amount of people made me feel that togetherness, like it MUST be true, the back and forth during a faith crisis is insanity. Feelings lied to me constantly. Truth won.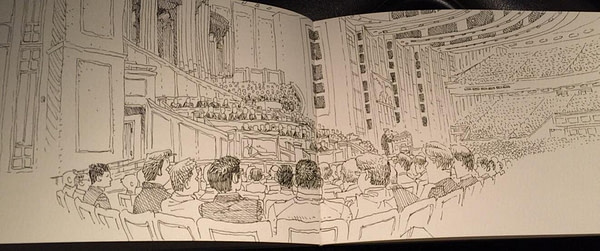 Another drawing from inside a church, Stake conference, had to sit in those super comfy metal chairs in the back. Not active anymore, these sketches are from when I was still going but needed to draw to help the time go faster. It's really the only thing that kept me sane.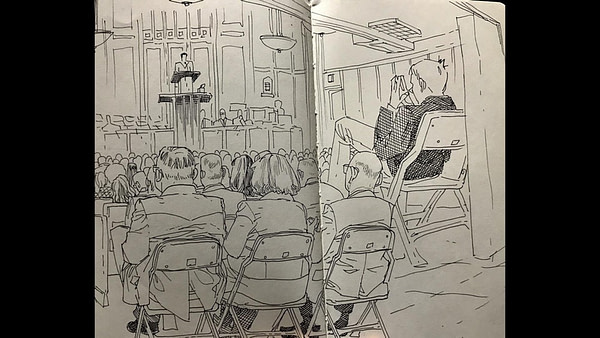 Most people at church never noticed I was drawing, but some would, and a few times I heard "Good drawing but you missed some great talks!" I tell them it's pretty simple to draw and listen at the same time. I wish I could have said "drawing is my drug, it sedates me so I can handle this nonsense."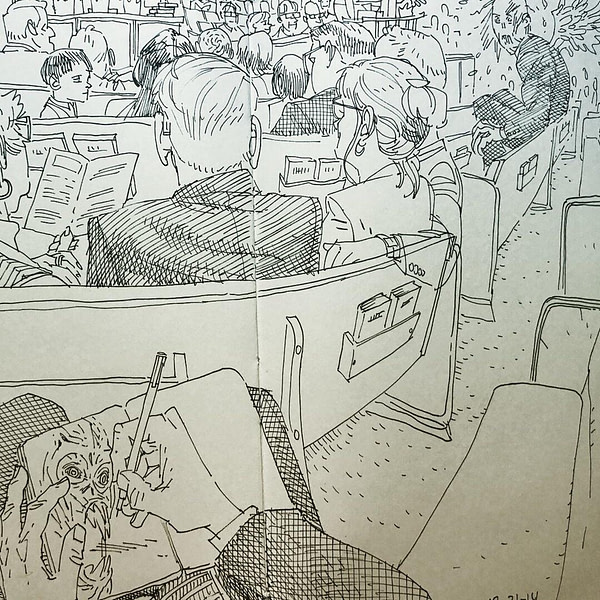 At Salt Lake Comic Con last year I was asked to draw a commission of Nephi. Super fun to draw these characters now as a non-believer, I treat it as myth instead of how I used to which was with some kind of humble reverence. But this is how I picture it. Too bloody to wear Labans clothes after this!

A commission I did at a comic con. This is how I always pictured Ammon.