Well-regarded comics artists Salvador Larroca posted to Facebook, rather annoyed over the look of the upcoming Uncanny X-Men #11 that he had drawn, previewed over at Xavier Files.
And he wasn't happy. He posted,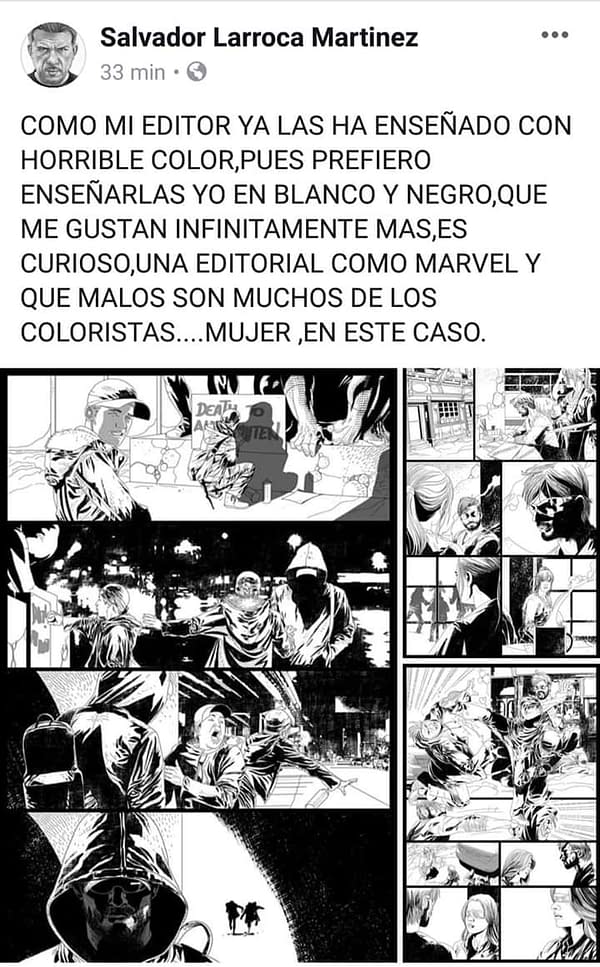 Which, punctuation-willing, translated as:
"My editor already showed these (pages) with a horrible colour, I prefer to show them in black and white, which I prefer indefinitely more. A publisher such as Marvel with so terrible colorists… A woman, in this case."
That would be Rachelle Rosenberg. Whatever he thinks of her work, there was a question as to why he might highlight her gender. Reaction over on Spanish Twitter was rather strong. Larocca later edited the post to remove that sentence.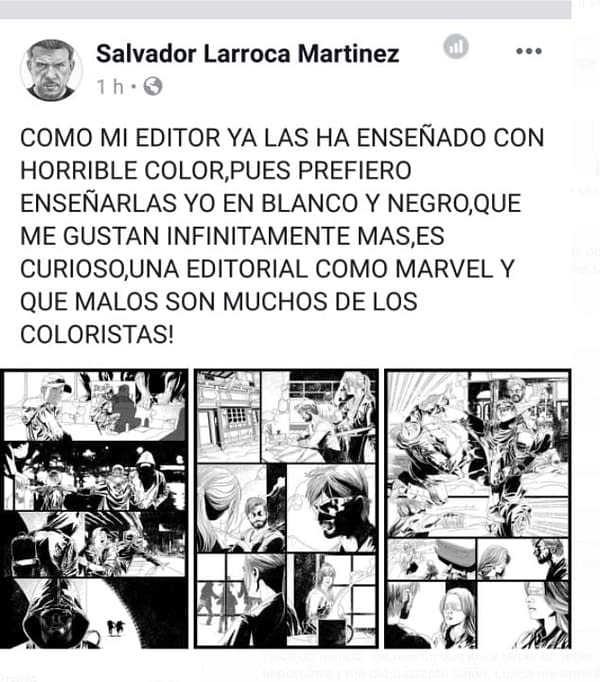 While Marvel Comics seemed to continue blissfully unaware, Matthew Rosenberg, writer of Uncanny X-Men, posted,
I'm really proud of the book. @SalvadorLarroca is already a legend, but I feel like this is the best work of his career. @rachellecheri compliments him perfectly. It's a gorgeous series and they will be the art team for the entire main story. No fill-ins here.— 𝙼𝚊𝚝𝚝𝚑𝚎𝚠 𝚁𝚘𝚜𝚎𝚗𝚋𝚎𝚛𝚐 (@AshcanPress) January 14, 2019
Will they really be the art team for the entire main story now? It may be that someone might have a word with Salvador about social media use first.
Neither Marvel, Matthew Rosenberg, Rachelle Rosenberg (no relation) or Salvarod Larroca responded to inquiries made yesterday.
Enjoyed this article? Share it!