Sandman Overture #5 Out In May – And DC Comics Aims For A Collection By Christmas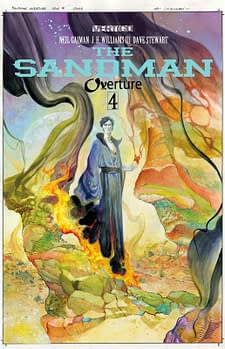 At the retailer roadshow in Orando with DC Comics, retailers were told the latest on Neil Gaiman and JH Williams III's Sandman Overture, which has been running at a rate well behind DC's initial projections.
With four issues out in eighteen months.
However retailers were told that Sandman Overture will be out in May.
And that pretty much the primary goal of DC Vertigo now is to get the six issue Sandman Overture collection out in time for Christmas.
It would be a very popular present under many a Christmas tree… and hopefully not just in your dreams.