Saturday Night, Sunday Morning at Thought Bubble Harrogate 2019 – in Video
Last night saw the Harrogate Convention Centre in Harrogate host the Thought Bubble Mid-Con Party with comic creators as DJs on the dance floor, as is traditional. Bleeding Cool took an early tour before most folk arrived to get a flavour of the event, before all the cool people turned up.
It was sponsored, as is the rest of the show by ComiXology Originals, and they certainly know how to make a show pop visually. And The Wicked + The Divine balloons made the lack of jelly and ice cream notable…
I then decamped to the nearby Hotel Majestic bar, where people were still talking about the gents toilets…
… as party rejects found a place to go down the whisky list. And as those who had been part of The Wicked + The Divine wake found themselves, all glittery, looking slightly out of place amongst the Harrogate finery.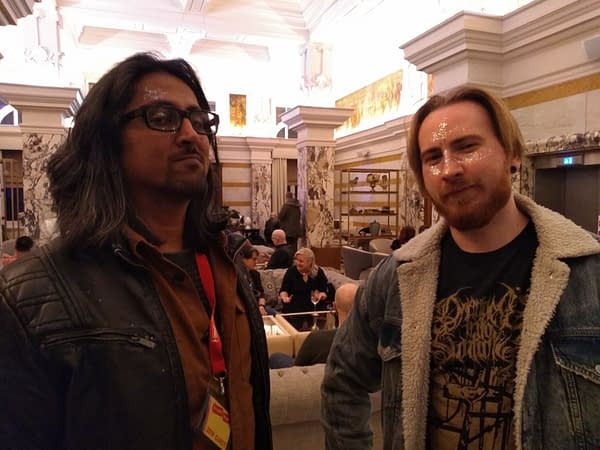 Kieron Gillen called this the 'Bisexual Crossed' look…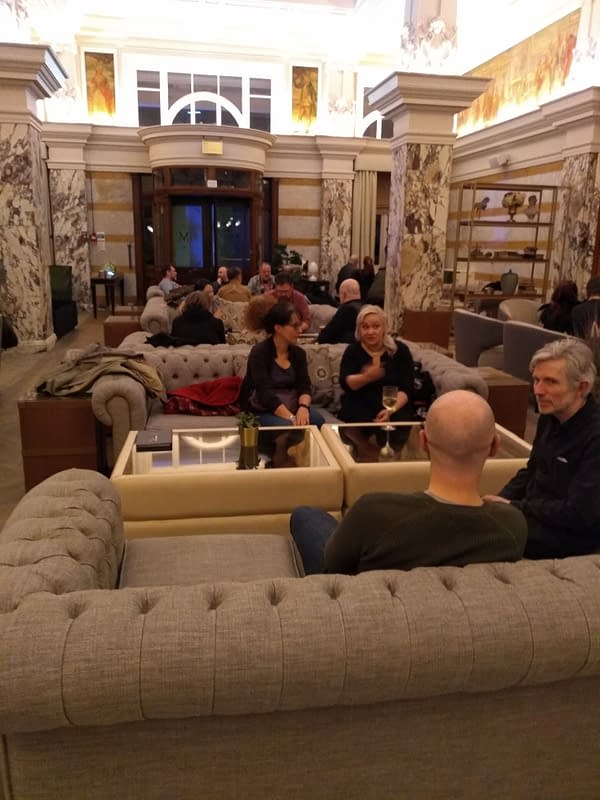 We also taught Daniel Warren Johnson the finer details of British swearing, and noting how the pronunciation of 'murder' differs so much between London, Manchester and Glasgow…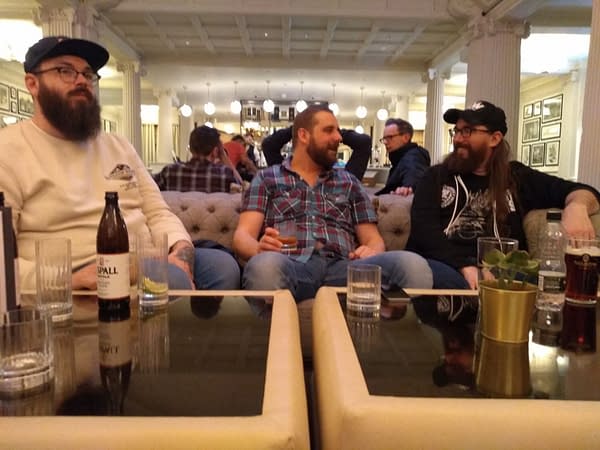 Given all this… and the appearance of Memorial Sunday…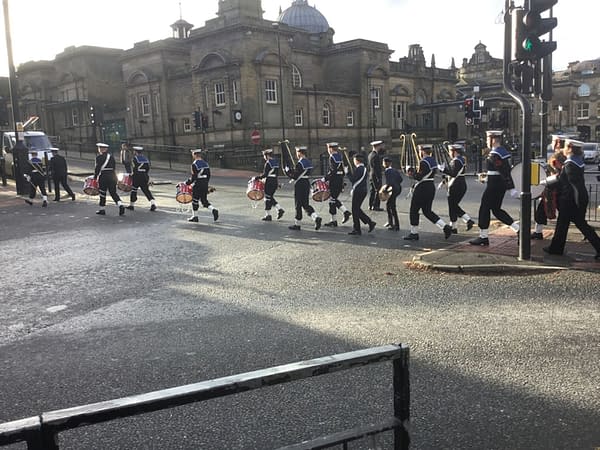 …is was amazing that so many people managed to get to their tables in time for opening on Sunday.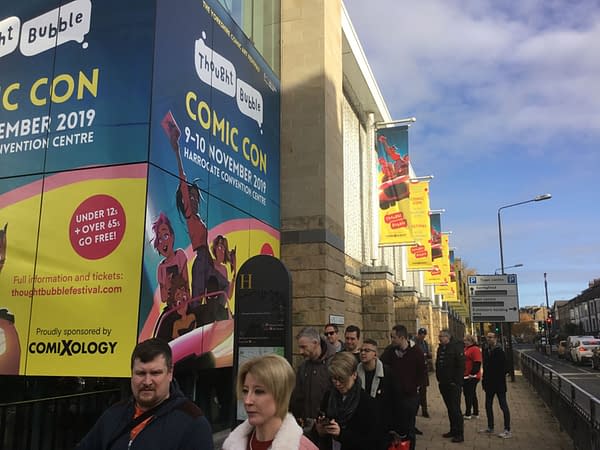 Almost all anyway, Matthew Rosenberg. Here's what it looked like when the show opened on the Sunday morning…
Thought Bubble Harrogate seems to have been a roaring success from pretty much everyone I've talked to. And while some were initially sceptical, Harrogate could well be a home for the show for the foreseeable.
If only so it gives me an excuse to return to Betty's Tearoom, which just celebrated its 100th year and who served me the best eggs Benedict I've ever had, while piano player Derry Jones – who played the Cavern before the Beatles -tinkled the ivories, with a rendition of Paperback Writer just for me…
Oh and here's another look at From One Side Of The Show To The Other from Saturday morning… just in case you missed it.