Scott Koblish On The Future Of O.M.A.C. (Now With Added Dan DiDio)
Scott Koblish, inker on O.M.A.C., has posted on the Bleeding Cool boards, regarding a post earlier this week, Will O.M.A.C. Be First For The Chop? He writes;
O.M.A.C is not in danger of being cancelled.
First off let me assure fans and retailers especially, because I know a lot of retailers peruse these boards, O.M.A.C is not in any danger of being cancelled. O.M.A.C. is not on the "Chopping Block." There are always various reasons to cancel something and O.M.A.C. does not meet those criteria.

Second, I get it. I really do. Rich just wants to take a shot at Dan and Keith and Brian and Harvey and Travis and Me. I'm not sure what the motive is, maybe it's just fun to take shots at Dan.

Third – sales will likely settle down on all the books, and I'm hoping, in the end that DC's numbers will be healthier than they were last year. A healthy publishing company that is focusing on attracting former and new readers of their material can help to buoy the entire field. i'm hoping that this is the case, and I have personally met many new fans and lapsed fans at signings for O.M.A.C at my local comic shop. I hope they stick around an enjoy the book: From the two kids under 10 whose eyes lit up when i drew them a sketch, the 30 year old guy who had never bought a comic before and wanted to know if he could just pick up O.M.A.C. without reading the character before (you can, we've worked very hard to make this a good jumping on point), the guy who fondly remembered Jack Kirby's original series when he was a little boy, to the guy who absolutely LOVED John Byrne's take on the character (as did I). I'm hoping these people will stick around and enjoy the ride we've got planned for them. I know I desperately want them to enjoy the book, and we've all been working extra hard to make this a rewarding experience, something that will keep everyone intrigued, opens new questions gives a ton of action and keeps fans wanting to come back for more.

O.M.A.C did very well this past month. Orders and re-orders are really very good for the next few months. We are hoping that any folks who enjoyed it will turn their friends on to the book. The book is in no danger of being cancelled, and Dan and Keith have it plotted out past issue 16. I just want folks to rest easy knowing that a book they enjoy is in a really good place right now and don't feel nervous about it. Things are good. Really.

Fourth, I was not prepared for the sheer inventiveness of the headline, or this article. I was certainly not prepared for Rich to create rumors where there previously were none. Further, I am baffled at the reason to invent any. It's very hard for me to figure out how to respond to this fiction. By creating a rumor whole cloth, I feel like it's going to be impossible for me to address this to the satisfaction of the people who have read his title and article. Also, they may not even get this far in the comments thread.

Fifth – i think that Rich's headline, in addition to being fiction, is irresponsible. And I hope that his article does not pre-emptively reduce sales on our book. I noticed in the comments section that quite a few people who posted that they loved our book and were sad to give it up and sorry to see it go. It's not going anywhere. The book is not cancelled. It is frustrating in the extreme for me to think that, for everyone who reads my comment here, there will be hundreds who will just read Rich's headline and article and never get to this response, and perhaps give up pre-emptively on our book. That's infuriating to me. I've never been in a situation where a lie was told about something I worked on that could hurt the success of my book. I don't even know how to respond. The book sold well, it continues to sell well, it's had good response, and there has been positive word of mouth – our book is a fun book that has a lot to it, for people of all ages to enjoy.

My line of recourse would surely not include responding to Rich's ridiculous headline with news that I overheard the other day: I heard that Bleeding Cool is in danger of shutting down it's site because Rich can't pay his employees. I certainly can't prove it, i just heard it the other day from a buddy of mine, an unnamed source. It's just a rumor, but you know, we all know his site doesn't attract nearly as many page views as Comic Book Resources. I haven't looked into it whether this supposition on my part is true or not, I guess I could call around, but it's more fun to just post it as a rumor, right? I guess only time will tell.

But, see, even writing that has made me feel dirty and vile. Perhaps Rich is used to thinking this way. But I'm not.
Just to assure Scott, I'm not taking a shot at anyone, the motive is analysising performance and future actions and I didn't create rumours where there were none. I specifically looked at real rumours, emenating from DC people that some books are for the chop, despite selling out and going to second print. I reran past reports that just as Dan and DC have strict deadlines that trigger fill in creators, they also have strict sales levels that must be matched and that certain titles had fallen foul of that, the only one named to me being Men Of War, one of my favourite books of the relaunch.
I speculated that Dan DiDio may be embarrassed as the publisher of DC Comics if he chooses to keeps the book that he is writing going, while cancelling books that don't sell as well which may force his hand. But that the only intent at hand. Sorry if it came over badly, Scott. Glad to hear things are going so well.
And of course if OMAC is doing well, that means all the books are doing well. Which is good news all round!
UPDATE: Dan DiDio adds;
To the incredibly talented Scott Koblish,

Thanks for the for the appreciated but unnecessary defense of OMAC. This book and all of the New 52 are in no danger of cancellation any time soon. When we first established the New 52 we set a cancellation threshold that was higher than what we had in the past to insure that we did not get back into the habit of carrying a large amount of low selling books.

And I'm happy to announce that in the case of OMAC, even if it lost over 50% of the first issue audience, it still would not hit that number.

For those working on partial information, reorders, second printings and digital sales have made this book and every other series a success. And even if you just work from the Diamond listings, OMAC ranked 82, and if you minus the other 50 New DC Comics series that month, that means that only 31 books from all the other companies combined preformed better. That feels like healthy beginning to me.

Like you said, Keith and I have laid out the first 16 issues of the series and we have every confidence that we will get to tell those tales. Your inks, like Hi-Fi's colors and Travis' lettering are instrumental in making this book a success, so let's all plan on a long and exciting run.

Can't wait to see what you have in store on four.

All the best, DD
---
---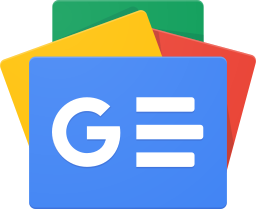 Stay up-to-date and support the site by following Bleeding Cool on Google News today!