Scott Lobdell Quits Red Hood With #50 Replaced By "Dynamic New Voice"
Back in April 2020, Bleeding Cool reported that Scott Lobdell's Red Hood And The Outlaws was to conclude with issue 50. Or at least he was. Today he has confirmed that he is stepping away from the title with issue 50, a comic that he has written in one form or another for most of the last nine years, since the New 52. He posted to Instagram;
I'm stepping away from only remaining freelance work on Red Hood and The Outlaws, effective immediately. Issue #50 out in October will be my final issue. While I'm profoundly grateful for the last ten years on a book telling the story of a tragically flawed man in search of redemption, I depart certain that my vacancy will be filled by a dynamic new voice. #rhato #redhoodandtheoutlaws #exitstageleft #later #freelancelife #bye
Scott Lobdell has also written the Green Hornet series, currently being published by Dynamite Entertainment. He also started the QuaranComix line on Instagram during lock-in, including his own fanfiction X-Men comic book. He also wrote the recent Flash Forward Wally West series from DC Comics but the epilogue in Flash #750, due to be reprinted and expanded upon as Generation Zero in the Free Comic Book Day DC title seems to have been printed by DC, but then completely withdrawn from circulation. Red Hood And The Outlaws, with its various name changes, was his most high profile comic book in recent years.
His choice of words, regarding how he describes Red Hood as a flawed man seeking redemption, may be read as referring to himself as well. This time last year, Bleeding Cool published an account of Lobdell's sexual harassment against a comic book creator, that has received considerably more attention this past two weeks after other claims against Cameron Stewart, Warren Ellis, Charles Brownstein and others came to light. The phrasing used, does not seem coincidental. Red Hood And The Outlaws #50 is due to be published in October from DC Comics.
---
---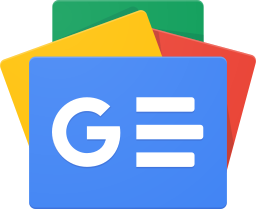 Stay up-to-date and support the site by following Bleeding Cool on Google News today!