The Lumberjanes are getting another spinoff one-shot in May from explosive publisher BOOM! Studios, this time by rising star Marvel Comics writer Seanan McGuire and artist Alexa Bosy. Called "Somewhere That's Green," this comic probably isn't about the Lumberjanes starting a pot farm… but we definitely wish it was. Just look at the artwork, and consider the fact that growing marijuana and delivering it to sick medical patients would make for a totally awesome merit badge!
Alas, here's what the book is actually about:
From Seanan McGuire and Alexa Bosy comes a magical tale about a rainy day at Miss Qiunzella Thiskwin Penniquiqul Thistle Crumpet's Camp for Hardcore Lady-Types, when the 'Janes succumb to cabin fever and set out into the storm on a quest to reunite what look like lost kittens with their mother, and instead stumble upon a mysterious and fiercely guarded secret garden in the middle of the forest. Discover a new corner of the Lumberjanes universe you've never seen before, a green haven full of magical and wondrous plants that would be the perfect place for the Lumberjanes to earn their Cryptobotany badges…but only if the creatures they find there let them leave.
An additional story will be featured from cartoonist Mariana Costa.
In Mariana Costas' short story, the Yetis are back! Only this time, they need help from Jo and the rest of the Lumberjanes when a storm knocks out the power to their treehouse and plunges the entire Camp into darkness. It'll take brains, guts, and the power of teamwork to fix this problem, but the Lumberjanes have yet to meet a challenge they can't handle together.
Lumberjanes: Somewhere That's Green #1 features a main cover by Bosy and a variant by Veronica Fish, and hits stores on May 29th.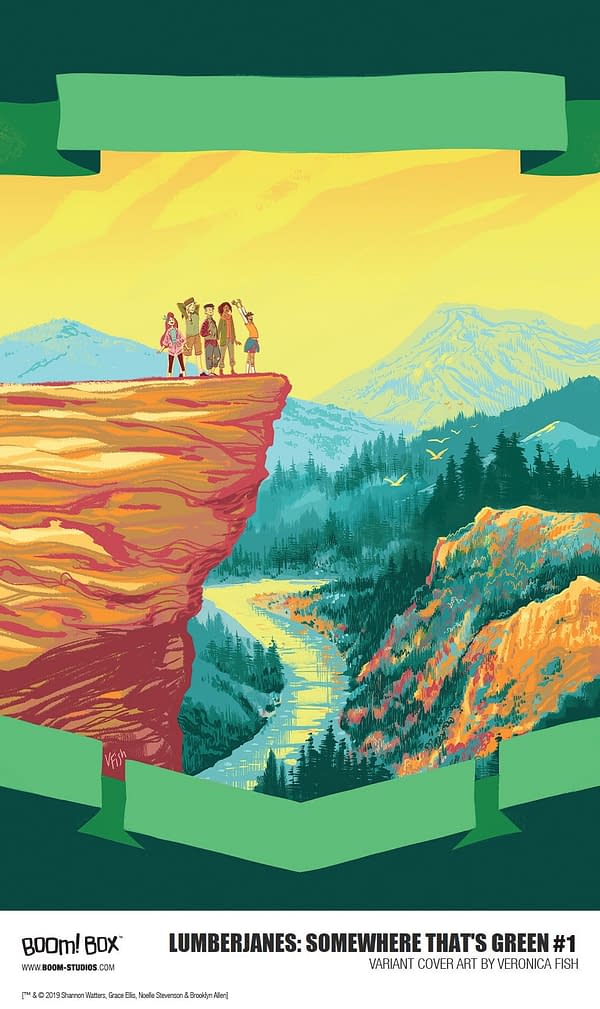 Enjoyed this article? Share it!