Sebela and Vision Plan for 'Trust Fall' at Aftershock in June
Aftershock Comics will be launching a Trust Fall this June, the new title from Christopher Sebela and Chris Vision. Trust Fall takes a familiar super power, and turns it on its head a little.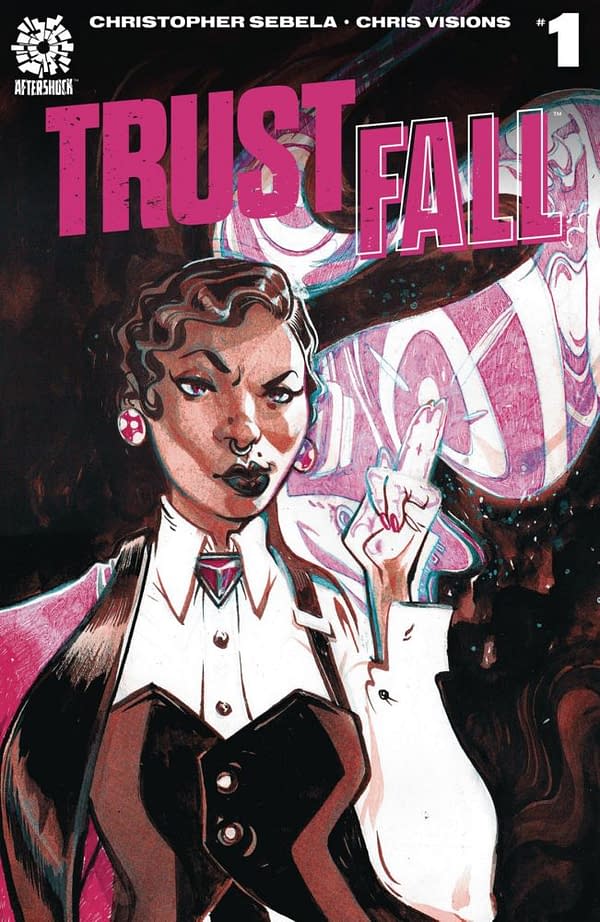 Ash Parsons was raised to believe she's special. As someone with a quirk of genetics that lets her teleport things, she's the golden goose of her family.
Her family is the foundation of a struggling criminal outfit trying to get ahead in the world and Ash is able to pop out whole fleets of cars and entire bank vaults. But while she can teleport valuables and her accomplices, she can't teleport herself – making every job a trust fall with her family there to catch her and escort her to safety. It's a perfect setup but as things begin to change and the Parsons move up in the world, Ash will find herself pushing back against her golden cage, with deadly results.
Trust Fall has a pretty interesting twist on teleportation, since most teleporters can, you know, teleport! It will be interesting to see how this take on a super-powered criminal shakes out!
Aftershock will be delivering Trust Fall to your local comic shop or online retailer on June 12, 2019.