Send Mark Millar To The Philippines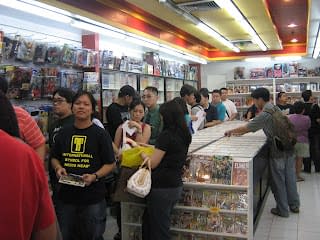 Mark Millar has set up a competition so that the the store that orders the most copies of Supercrooks #1 from Marvel will get him for a signing. He'll fly his way there and put himself up, but the winning store has to order a shed load. And if they don't win, are stuck with the copies.
It's possible that Millar hoped to coincide the trip with another business opportunity in, say, New York or Los Angeles, and amortise the cost as a result. Or bank on somewhere closer to home costing a smller amount.
But while Northern Ireland and New York stores are in competition to get the Big Yin for themselves, it seems the winner right now… is a store in the Philippines.
The Master List has 22 possibilities, though a number are chain stores. For a man who blisters in the Los Angeles sunshine, the Philippines should be…. interesting.