Shazam and Books Of Magic End in September From DC Comics
Lucifer has its final issues pulled, to republished as an original graphic novel instead. House Of Whispers had its final issues published digitally instead. Constantine got a very successful relaunch, and the Dreaming is getting something similar. But as of September, DC Comics will publish the final issue of Sandman Presents spinoff The Books Of Magic.
It's not alone, Shazam will also feature its final issue. The book was hit by serious delays through its run, resolicited repeatedly, with the creative teams of Geoff Johns and Dale Eaglesham, and Jeff Loveness and Brandon Peterson muddled up for the final issues, which killed momentum on the title. And it seems, couldn't get past the coronavirus shutdown. Wither way there will suddenly b a lot less magic ain and around the DC Universe. What magic remains may have to come with a John Constantine scowl.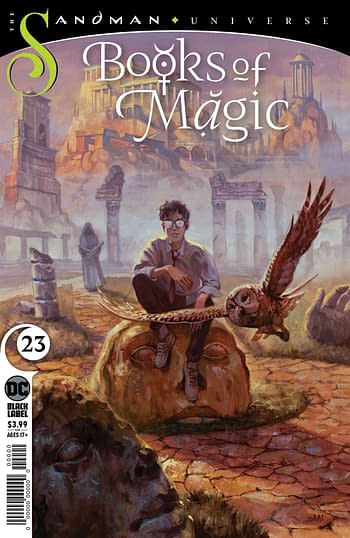 Books Of Magic #23
Written By David Barnett
Art By Tom Fowler And Craig Taillefer
Cover By Kai Carpenter
ON SALE 09/22/20
$3.99 US | 32 PAGES | FC
DC BLACK LABEL | AGES 17+
FINAL ISSUE
The true masterminds behind the Cult of the Cold Flame now stand revealed—as does their purpose in handing the power of the Book of Possibilities over to Tim Hunter's onetime friends Ellie, Fatimah, and Tyler! But can Tim save his schoolmates from making a terrible choice? Or is their Destiny already written?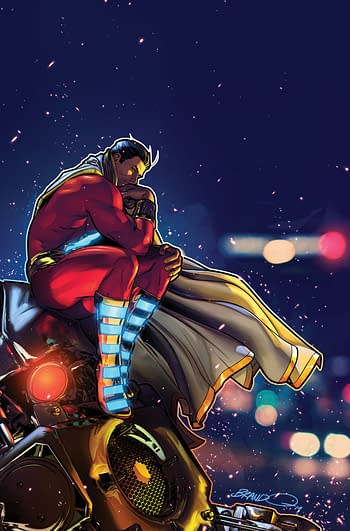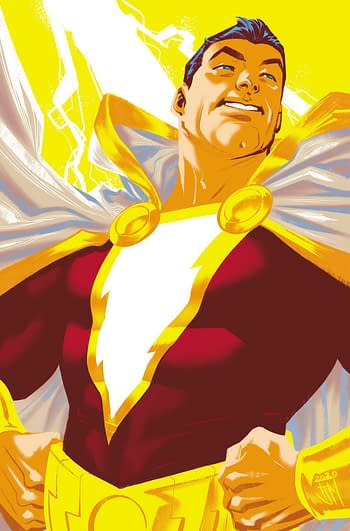 Shazam! #15
Written By Jeff Loveness
Art And Cover By Brandon Peterson
Variant Cover By Francis Manapul
ON SALE 09/22/20
$3.99 US | 32 PAGES | FC | DC
FINAL ISSUE
After a night battling robots across the globe, Billy Batson finds out not everyone loves
superheroes when one of his teachers unleashes a lecture on the ethics of unchecked power and privilege. It'll take more than just the wisdom of Solomon for the teen hero to figure this one out.