SHIELD's Cosmic Cube Program Was Not Shut Down…
Marvel will no doubt be revealing all their March Comics solicitations tomorrow
But we have had a look at their solicits for the Avengers Standoff event. It seems we were right about the issues being involved, but are more intrigued about the cosmic cube relevance.
We know that Iso-8, Marvel's new magic stuff can create Cosmic cubes. From Ultimates…
Yes, yes, let's see Captain America. Thank you Wil.
Cosmic Cubes as an allegory for governmental overreach when dealing with perceved threats? Check. And Sam Wilson has a particular dislike of cosmic cubes, as his own continuity has been rewritten by them.
So, Avengers Standoff. The prelude in February has this cover.

And we know that it will involve three Captain Americas – Sam Wilson, Steve Rogers and Bucky, facing off against each other on the 75th anniversary of the character's first publication.
Well Newsarama have the solicits. What can we guess? AVENGERS STANDOFF: ASSAULT ON PLEASANT HILL ALPHA #1
Writer: NICK SPENCER
Art & Cover: JESUS SAIZ

Pleasant Hill looks like the perfect small-town community — but underneath the surface, a deadly secret lurks. One so explosive it will draw estranged allies Steve Rogers and Sam Wilson back together to save a friend in danger and put things right. But when the combined might of the Captain Americas isn't enough, who do they call? In the face of unspeakable evil, it's time for the Avengers to Assemble like never before! The blockbuster spring Avengers event starts right here!
Save a friend in danger – Bucky? NEW AVENGERS #8
Writer: AL EWING
Art: GERARDO SANDOVAL
Cover: JEFF DEKAL
A STANDOFF tie-in!
• The New Avengers are a global rescue force – but what happens when they have to rescue someone…from S.H.I.E.L.D.?
• Answer: THIS MEANS WAR! And the beginning of the three-part conflagration that changes EVERYTHING!
• PLUS! The traitor — REVEALED! And the twists keep coming! Who — or WHAT — is the AMERICAN KAIJU?
Okay no idea. Cosmic cubes? ALL-NEW, ALL-DIFFERENT AVENGERS #7
Writer: MARK WAID
Art: ADAM KUBERT
Cover: ALEX ROSS
A STANDOFF tie-in!
• The ALL-NEW, ALL-DIFFERENT AVENGERS vs the UNCANNY AVENGERS! Why? How?
Because AVX is now a thing. Cosmic cubes?
Am I saying cosmic cubes too much? CAPTAIN AMERICA: SAM WILSON #7
Writer: NICK SPENCER
Art: DANIEL ACUNA
Cover: ALEX ROSS
ENORMOUS 75th ANNIVERSARY ISSUE!
• A STANDOFF tie-in!
• Since World War II, Steve Rogers has wielded his red, white and blue shield against unspeakable odds. When he fell, his brother in arms, Bucky Barnes, picked it up. When it was time to rest, he handed it to his good friend, Sam Wilson. But now Steve will be asked to wield it one last time, against a foe so deadly he knows it could very well be his final stand.
• Commemorating the 75th Anniversary of Marvel's Sentinel of Liberty with a story of Captain Americas present and former — with this explosive, world-changing chapter in the blockbuster spring Avengers event, STANDOFF.
• Plus, stories celebrating the legacy and legend of Captain America throughout history, by Greg Rucka & Mike Perkins, Tim Sale, and John Cassaday.
It's the three-way.. UNCANNY AVENGERS #7
Writer: GERRY DUGGAN
Art & Cover: RYAN STEGMAN
A STANDOFF tie-in!
• The Uncanny Avengers come to the aid of S.H.I.E.L.D. during a manhunt.
• The team makes a shocking discovery about an ally.
• What does it all have to do with the mystery unfolding in Pleasant Hill? Cosmic cubes?
HOWLING COMMANDOS OF S.H.I.E.L.D. #6
Writer: FRANK BARBIERE
Art & Cover: BRENT SCHOONOVER
A STANDOFF tie-in!
• The Commandos search for their missing ally, ORRGO!
• Secrets are revealed when the team encounters an enemy who can manipulate reality itself!
With a cosmic cube? AGENTS OF S.H.I.E.L.D. #3
Writer: MARC GUGGENHEIM
Art: GERMAN PERALTA
Cover: MIKE NORTON
A STANDOFF tie-in!
• STANDOFF comes to AGENTS OF S.H.I.E.L.D.! As Coulson James-Bonds his way into a clandestine auction for the Axiom Protocols, Deathlok, Quake, and Simmons must deal with the bombshell revelation that the KOBIK program was never terminated. Will the agents of S.H.I.E.L.D. become the Enemies of S.H.I.E.L.D.? Plus, the strangest Wolverine cameo ever!
The KOBIK programme was the SHIELD program referred to at the top to use Cosmic Cubes against enemies or rivals…
It's all coming together, and Al Ewing and Nick Spencer are knitting it all into a nice comfy sweater.
---
---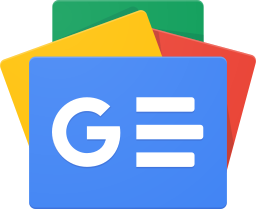 Stay up-to-date and support the site by following Bleeding Cool on Google News today!