Yesterday, Bleeding Cool was the first to tell you that Simone Bianchi was the co-creator of the Mark Millar Millarworld Netflix series Sharkey The Bounty Hunter, set to be a Netflix feature in 2020. Then we got some covers to show off.
Now we get a look at three pages from the first issue…
Basically, it's what if Lemmy from Motorhead was a purple alien right? Right. Did you know that a Jurassic sea crocodile was named after Lemmy? Lemmysuchus in fact. Now he has a Sharkey alien bounty hunter character that looks just like him.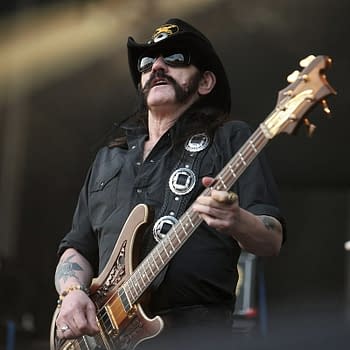 Well, as long as Simone keeps drawing this comic I am sure I'll be happy. And I'm sure so will the estate of Lemmy.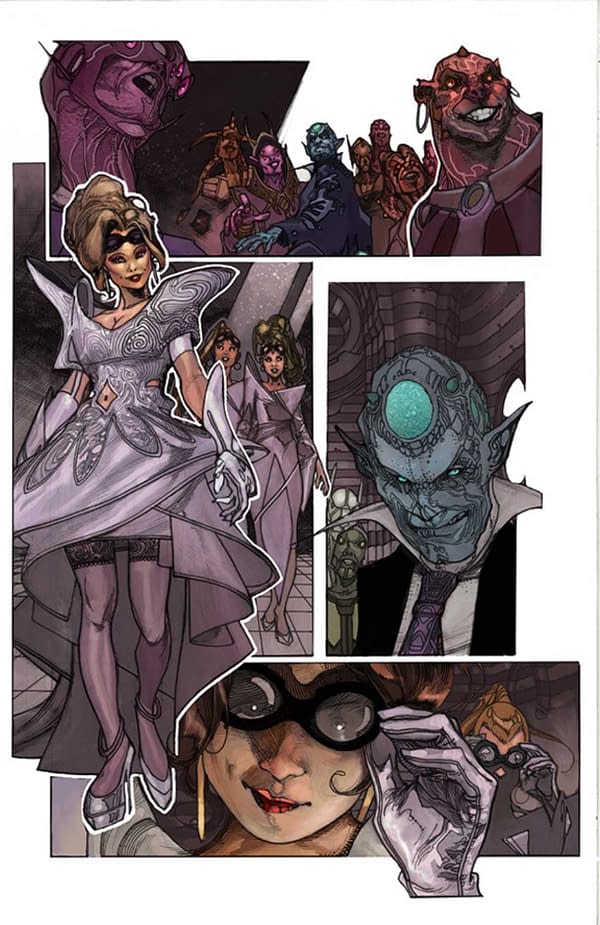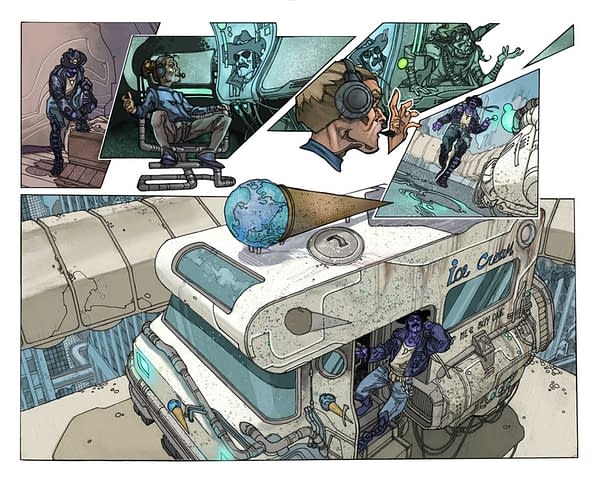 SHARKEY THE BOUNTY HUNTER #1 (OF 6)
WRITER: MARK MILLAR
ARTIST / COVER A: SIMONE BIANCHI
COVER B (SKETCH VARIANT): SIMONE BIANCHI
COVER C: FRANK QUITELY
COVER D: MATTEO SCALERA
COVER E: OZGUR YILDIRIM
COVER F: BLANK
COVER G: KARL KERSCHL
FEBRUARY 20 / 32 PAGES / FC / M / $3.99
MINISERIES PREMIERE
Set in a brilliant new sci-fi universe, Sharkey is a blue-collar bounty hunter who tracks criminals across the galaxy in his converted, rocket-powered ice-cream truck. Aided and abetted by his ten-year-old partner, he's out for the biggest bounty of his career.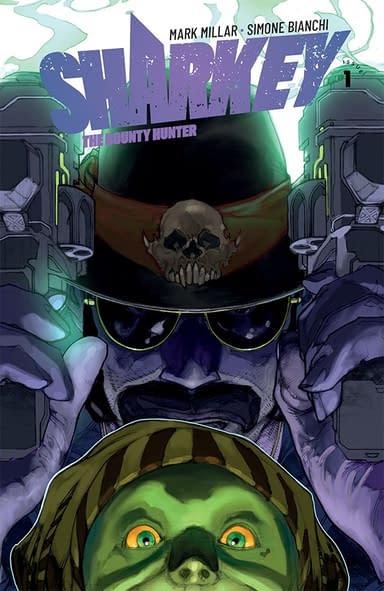 Enjoyed this article? Share it!