Read Only Memories is a cyberpunk adventure game developed by MidBoss and released in 2015. Renamed 2064: Read Only Memories for the PlayStation 4 in 2017, it looks as if it is getting a new comic book series from IDW. And written by Sina Grace of Marvel's Iceman (or at least he was) and drawn by Stefano Simeone of GI Joe, Clankillers and Eternal.
And out in December 2019…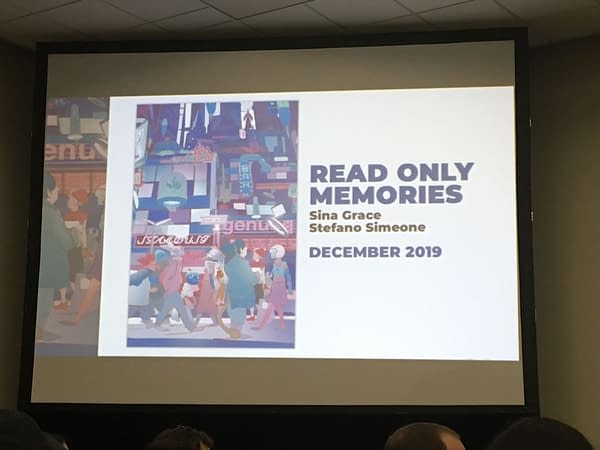 UPDATE with PR:
Return to the colorful cyberpunk future of Read Only Memories in a brand new story involving sentient AI, love and a web of conspiracy. Taking place in the years between 2064: Read Only Memories and Read Only Memories: Neurodiver, the next upcoming mystery adventure game in the Read Only Memories universe, IDW's series features Lexi Rivers, formerly a detective and now a private investigator. When a robot arrives at her door seeking a lost lover, she is drawn into a journey to the seemingly peaceful beaches of Santa Cruz.
Enjoyed this article? Share it!